Cafe Specials
Every Wednesday our talented chefs feature new dishes that are available through the following Tuesday.
This Week's Handcrafted Specials 4/18-4/24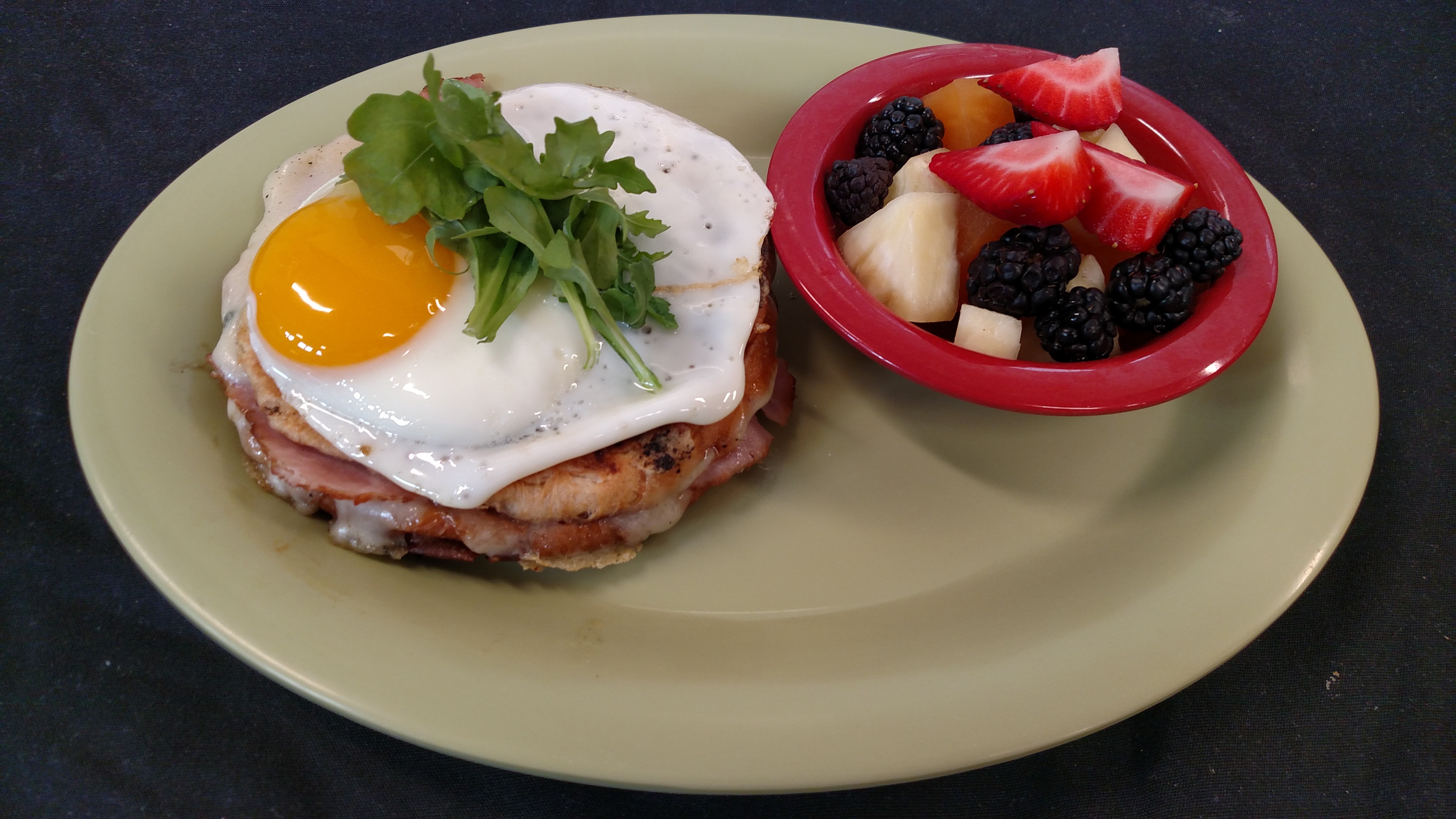 Breakfast (served until 11am)
Croque Madame Panini $9.99
Good Harvest's take on a French café classic. All-natural thin sliced Boar's Head smoked ham and Deppeler's Natural local baby swiss on local organic Wildflour brioche, grilled golden and crispy in our panini press then topped with a local organic Milo's Farm fresh egg, sunny side up. Served with organic seasonal fruit.
Lunch/Dinner
Herbed Cream Cheese and Ham Focaccia $10.99
Local Wildflour garlic herb focaccia spread with house-made herbed cream cheese, then piled up with Boar's Head smoked ham, roasted tomato and sliced red onion. Served with a side of our signature power greens.
Walnut and Bleu Cheese Salad $8.99
A blend of both rich and refreshing, the perfect tastes to take you from winter to spring. Tender, buttery local Windy Drumlin's baby greens tossed in house-made bleu cheese dressing then topped with crisp red onion, celery, tomato, Kalamata olives and toasted Walnuts.
Not in the mood for one of our specials? We have a complete breakfast, lunch and dinner menu available here plus our hot bar and salad bar!
Hot Bar
You can enjoy our hot bar every Monday through Friday for lunch from 11am-2pm and dinner from 4pm-7pm.
Plus every Tuesday, Wednesday and Thursday we have a themed hot bar menu!
Taco Tuesdays - our build your own taco bar is very popular every week and includes all the fixin's!
Gluten Free Wednesdays - enjoy a variety of chef specialties, all gluten free and all delicious!
Curry's of the World Thursdays - enjoy a variety of curry type dishes made by our chefs!