Cafe Specials
Every Wednesday our talented chefs feature new dishes that are available through the following Tuesday.
This Week's Handcrafted Specials 6/20-6/26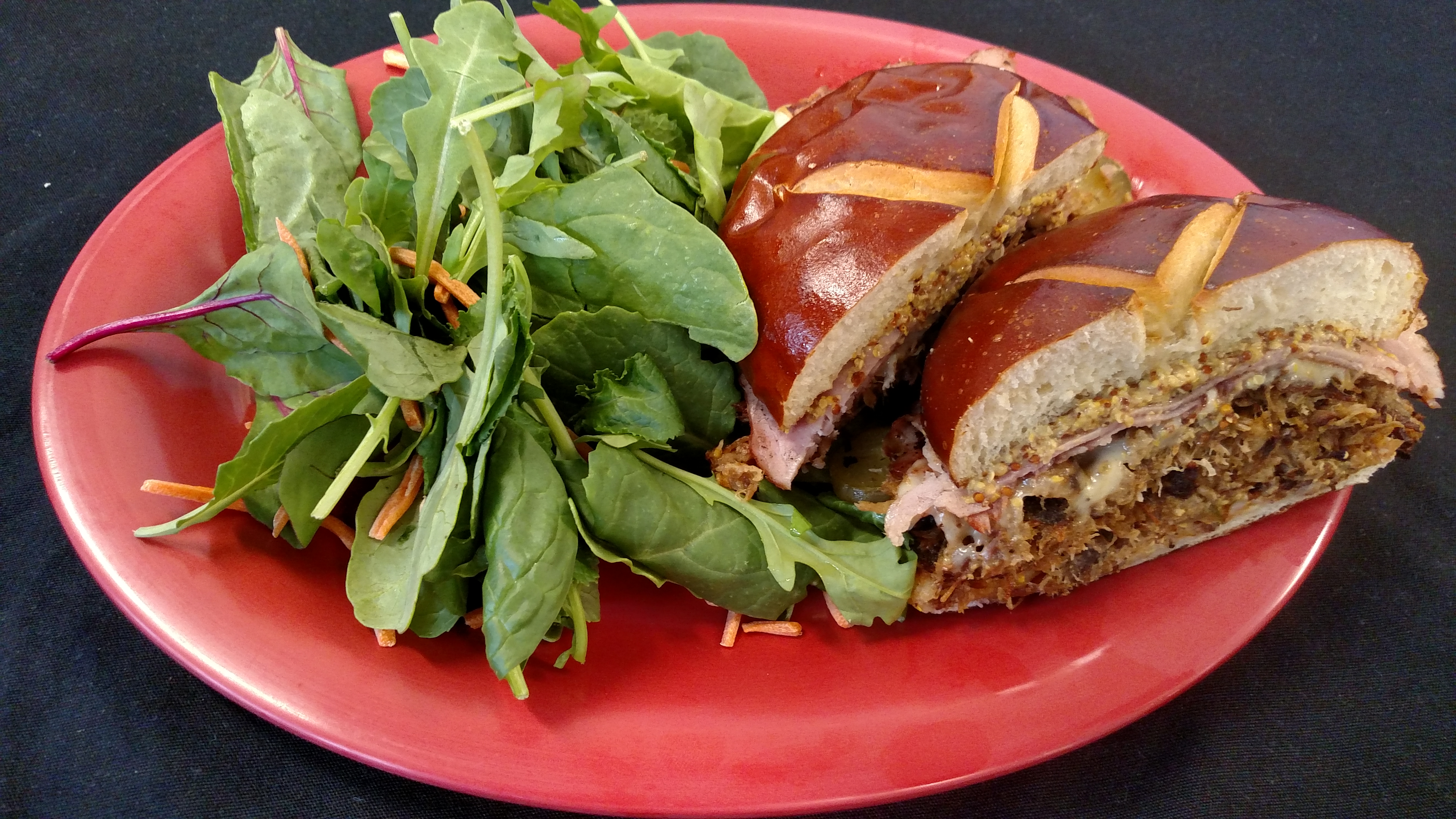 Breakfast (served until 11am)
Strawberry Rhubarb Griddle Cakes $9.99
Enjoy summer at its finest! We start with three of our original rich fluffy griddlecakes, seared golden brown and topped with a dollop of house-made, local East Troy honey butter, but we don't stop there. We finish it off with our seasonal sweet and tart strawberry-rhubarb compote and just a kiss of powdered sugar. It's sure to thrill your taste buds!
Lunch/Dinner
Cubano Pretzel Roll $10.99
The Cuban-American classic spruced up with a taste of the Midwest. Slow roasted citrus pork shoulder piled up on a local Pretzilla pretzel roll with stoneground mustard, Boar's Head all natural smoked ham, Bubbies pickles and Deppeler's award winning baby swiss. We serve it warm and toasty with a side of our house power greens.
Summer Strawberry-Basil Salad $7.99
A crisp, refreshing plateful of summer's bounty. Good Harvest's organic power greens tossed with our house-made organic strawberry-basil vinaigrette then topped with organic sliced strawberries, organic red onion, organic cucumber and a touch of blue cheese. Enjoy it with grilled chicken, roasted vegetables or falafel for only 3.99!
Not in the mood for one of our specials? We have a complete breakfast, lunch and dinner menu available here plus our hot bar and salad bar!
Hot Bar
You can enjoy our hot bar every Monday through Friday for lunch from 11am-2pm and dinner from 4pm-7pm.
Plus every Tuesday and Wednesday we have a themed hot bar menu!
Taco Tuesdays - our build your own taco bar is very popular every week and includes all the fixin's!
Gluten Free Wednesdays - enjoy a variety of chef specialties, all gluten free and all delicious!