Good Harvest Wins Business of the Year Award
---
On Thursday, October 12th, Good Harvest Market received the "Business of the Year" award from the Waukesha Chamber of Commerce. The award recognizes a business for its continued growth, innovation and community involvement. We're very pleased to have been recognized by our local community for our continuous efforts to achieve our mission: " To passionately serve and nourish our community with organic, local and sustainable products".
Carroll University Press Release:
On October 12 the City of Waukesha Chamber of Commerce hosted their very first annual meeting. The event was hosted at Carroll University, where approximately 75 attendees enjoyed food, networking and a silent auction throughout the night.
Executive director Katie Bruner and board member Catherine Jessel Huelsman provided the night's programming and the keynote speaker was Carroll president Cindy Gnadinger who spoke about the importance of business growth and involvement in the community. Three awards were established and given to members of the community that have gone above and beyond to make Waukesha a better place to live, work, play and learn.
Good Neighbor Award: The winner was Tony Bitto and pictured are Mayor Shawn Reilly, Tony Bitto and Catherine Jessel Huelsman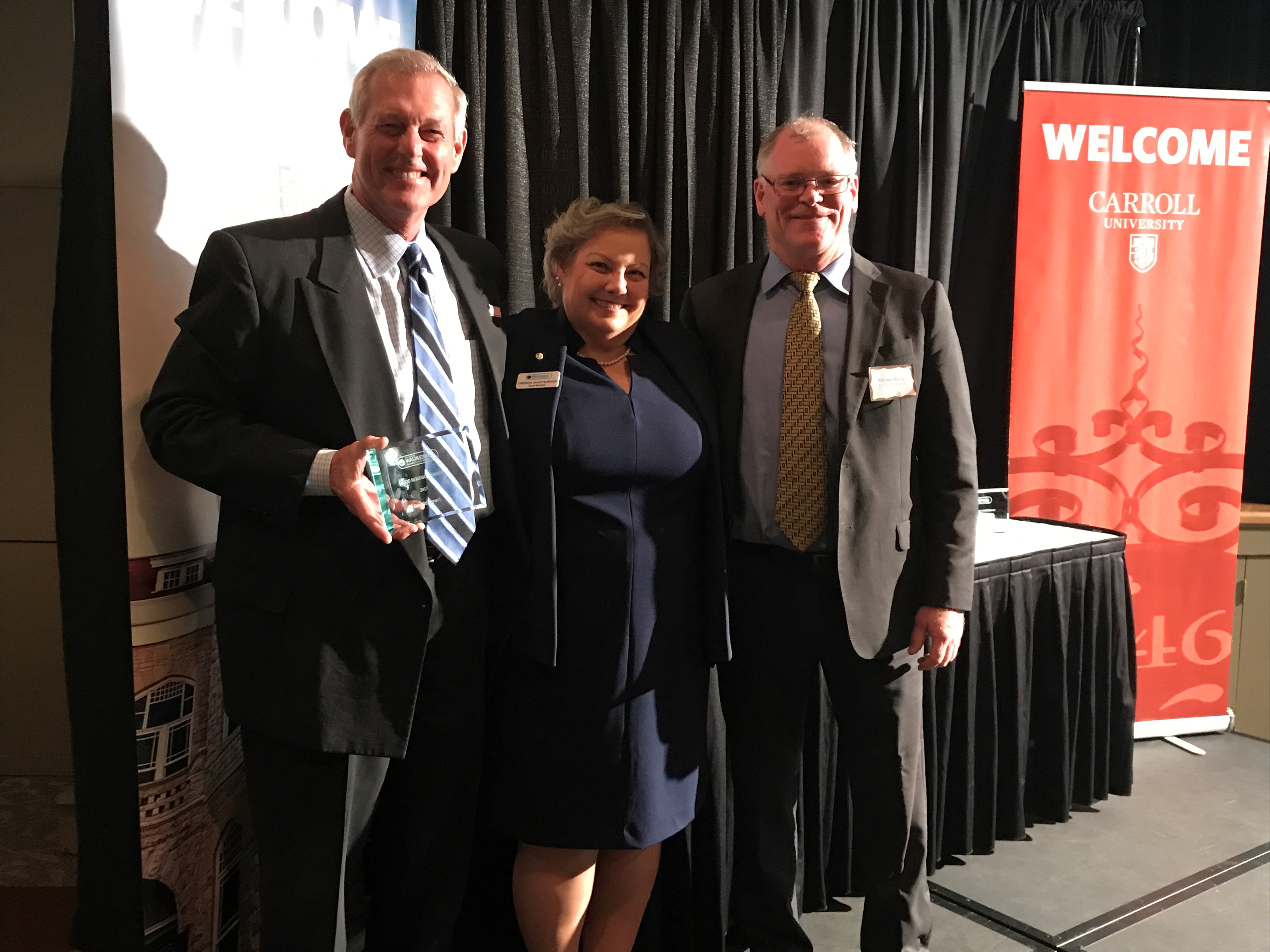 Distinguished Service Award: The winner was Jerry Couri, and pictured a Jerry Couri, Catherine Jessel Huelsman and Mayor Shawn Reilly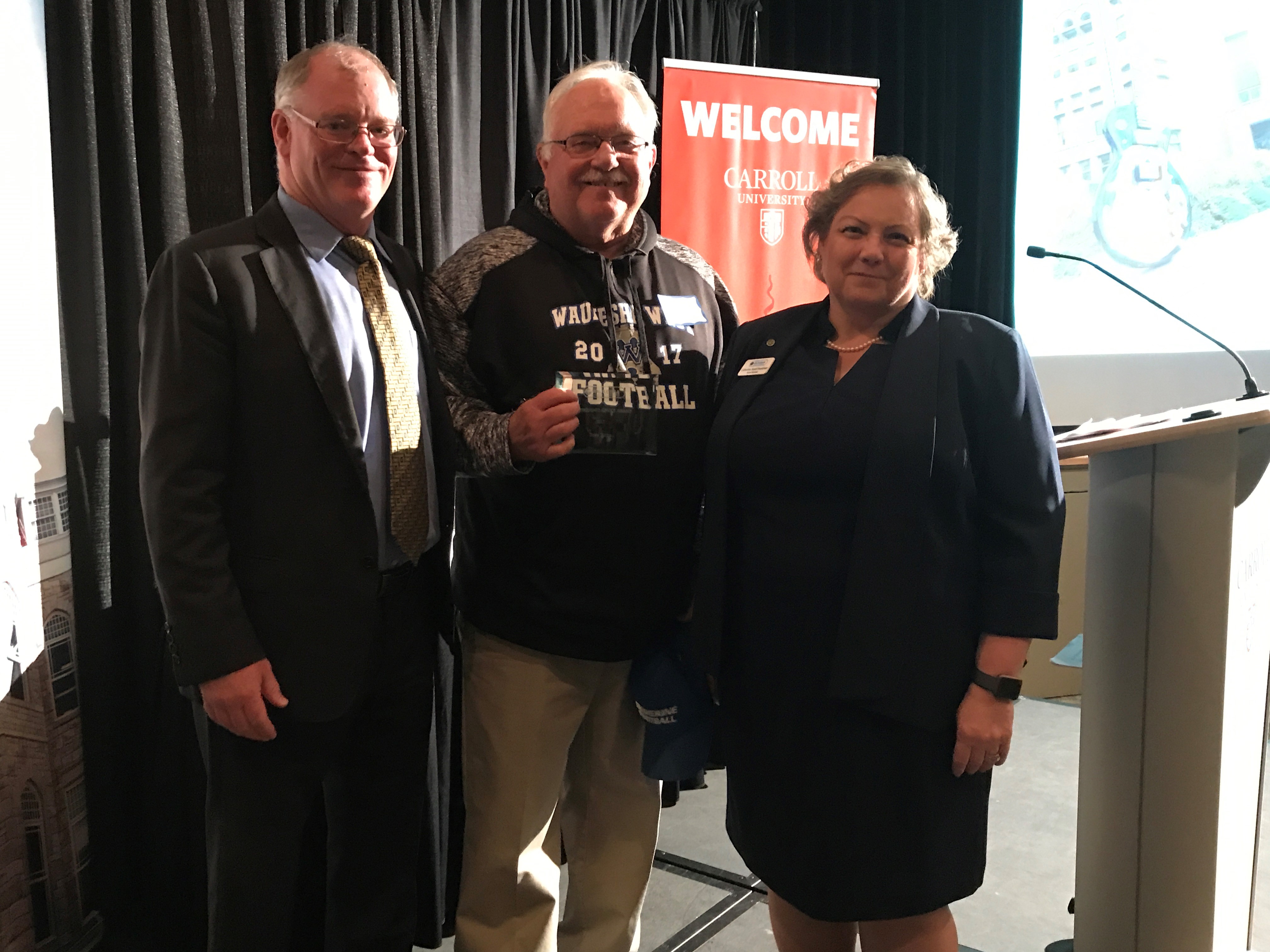 Business of the Year: Good Harvest Market, pictured are general manager Ross Easton, human resources manager Nina Pagelsdorf and director of marketing Renee Scheer along with Catherine Jessel Huelsman and Mayor Shawn Reilly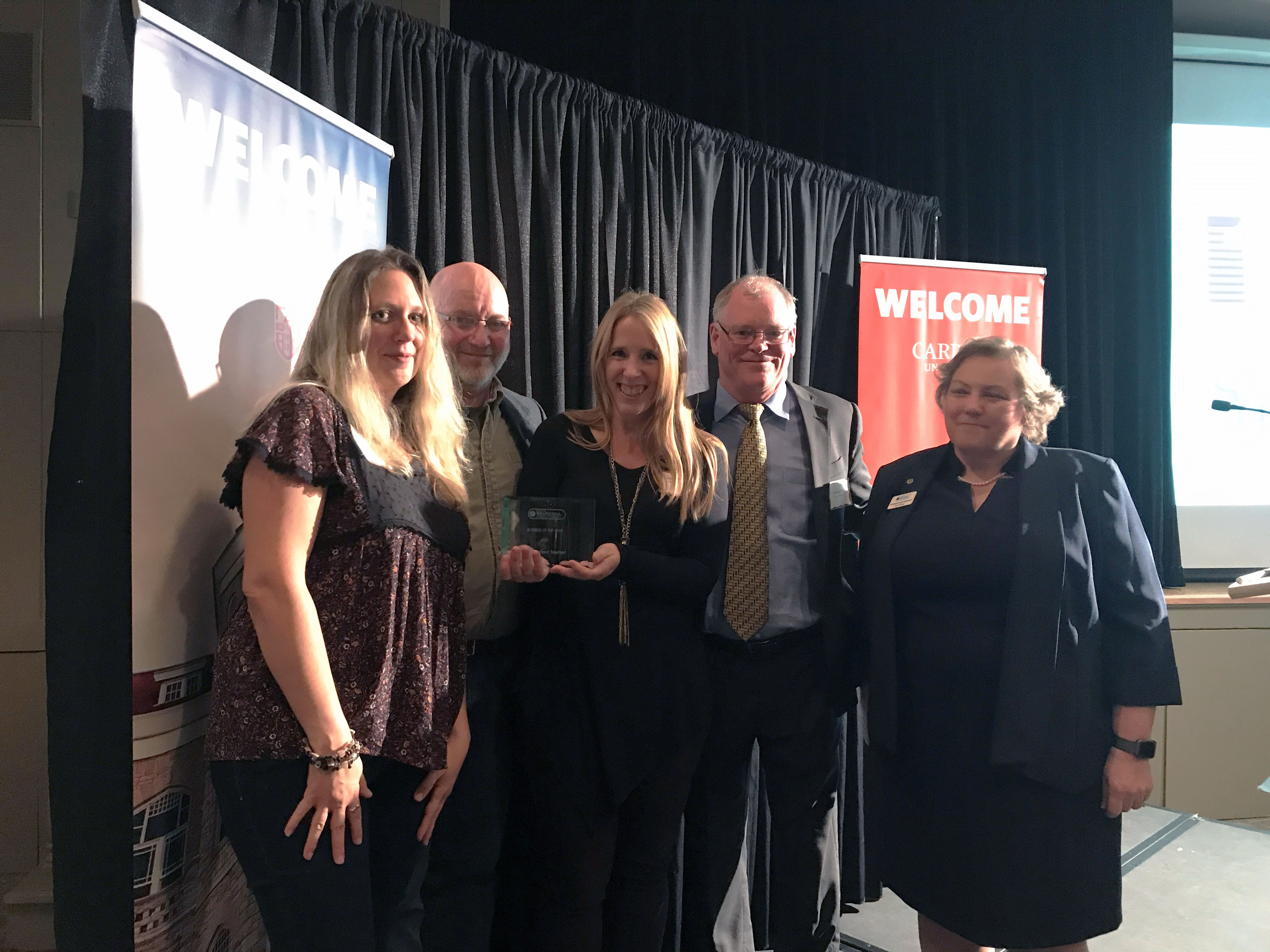 ---