Cafe Specials
Every Wednesday our talented chefs feature new dishes that are available through the following Tuesday.
This Week's Handcrafted Specials 10/10-10/14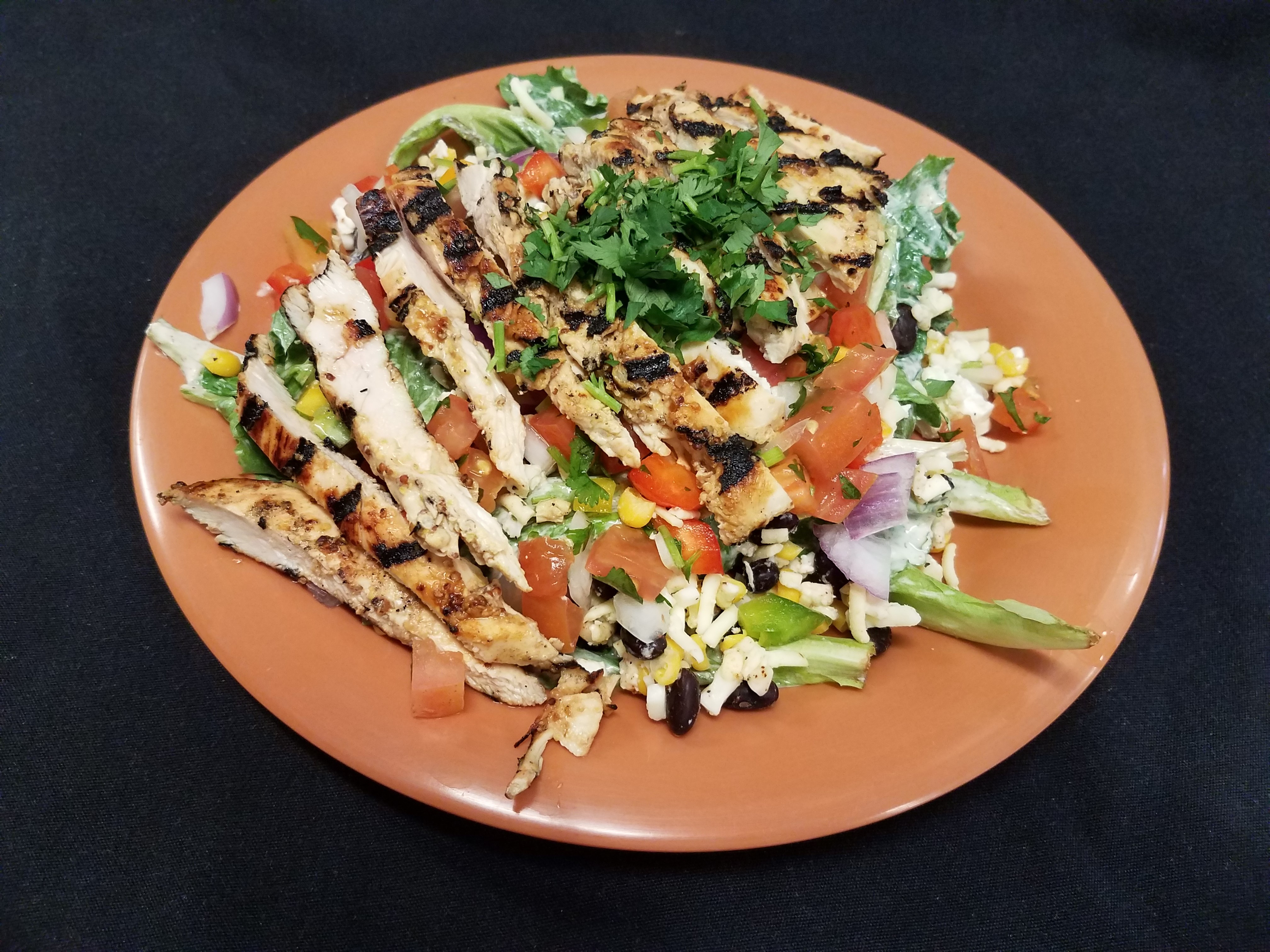 Breakfast (served until 11 am)
Southwest Quinoa Scramble $9.99
Our tasty house special toasted almond quinoa, scrambled up with two Milo's farm fresh eggs, green onion, bell pepper, black beans, sweet corn, southwest cheese blend and house-made chorizo. We garnish with pico de gallo and guacamole then serve it up with Cadia Seed and Grain whole grain toast.
Lunch/Dinner
Chicken Cordon Bleu Sandwich $10.99
A traditional turned fresh. Our marinated organic chicken breast, flame grilled and topped with seared all-natural Boar's Head ham and melted Deppler's local baby swiss then piled with sliced roma tomato and peppery baby arugula and creamy Dijon Aioli. Served on local organic Wildflour brioche with a side of our signature power greens.
Southwest Salad $10.99
A stunning fresh treat that is bursting with flavor! We toss local Windy Drumlin's baby lettuces in our house-made chili buttermilk ranch then pile it up with bell pepper, red onion, black beans, sweet corn, house southwest cheese blend and pico de gallo. We top the whole thing with marinated grilled chicken breast and just a pinch of cilantro.
Not in the mood for one of our specials? We have a complete breakfast, lunch and dinner menu available here plus our hot bar and salad bar!
Hot Bar
You can enjoy our hot bar every Monday through Friday for lunch from 11am-2pm and dinner from 4pm-7pm.
Plus every Tuesday and Wednesday we have a themed hot bar menu!
Taco Tuesdays - our build your own taco bar is very popular every week and includes all the fixin's!
Gluten Free Wednesdays - enjoy a variety of chef specialties, all gluten free and all delicious!