Notice: Undefined index: name in /var/www/vhosts/goodharvestmarket.com/htdocs/assets/common.php on line 213


Good Harvest Market values quality, integrity and social responsibility and so do our customers. You carry these values into the sustainable products that you choose to buy and we carry these values into the products we choose to put on or shelves.
To support those values, we have introduced a trusted, simple way to identify those products. Good Harvest has partnered with New York City-based HowGood, Inc. to offer a product rating system based on the world's largest independently researched database of sustainable food.
This rating system empowers you to have a fully transparent grocery shopping experience as you walk our aisles!
If a product does not meet HowGood's sustainability standards, it will not receive a rating tag. New items that have not been rated will also not display a tag until research on that product has been completed.
---
How it works
The HowGood system condenses extensive research into a simple rating that is part of the information on the product shelf tag. It will show how good the product rates for the environment, society, and the world:
Good (better than 75% of all food produced in the U.S.)

Very Good (better than 85%)

Great (Better than 95%)


---
How ratings are determined
Over 60 indicators are used to cover ingredients and practices from growing power, animal welfare and carbon emissions to processing, labor and waste management. These indicators are broken into three categories:
Sourcing standards: growing, procurement, labor, livestock, and distribution

Processing practices: workforce, ingredient profile and processing
Organization: community, employment, environment and management
Over 137,000 products have been rated to date!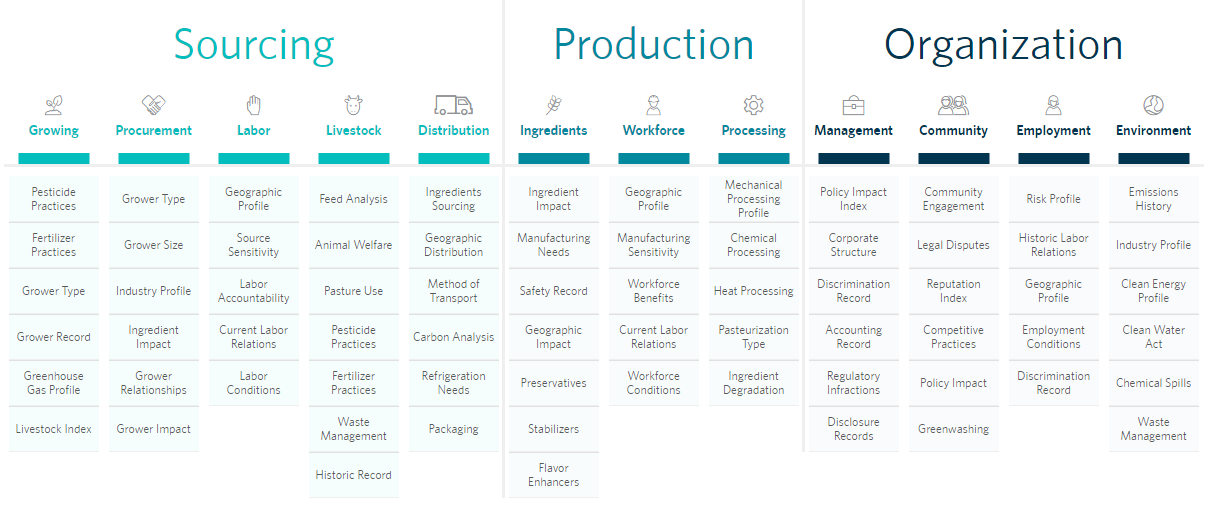 ---
Get the app
The free HowGood app (from the App Store or Google Play) can be used to scan bar codes for ratings and access to the database of over 100,000 products.
---
This partnership makes Good Harvest the first grocer in Wisconsin to provide point of purchase insights reflecting a food product's overall goodness.
HowGood ratings honor the growing demand for our shoppers who want to identify quality food made by producers who care about the consumer, their employees, and the environment. Now more than ever, you are empowered to shop smart and shop sustainably!
Customers can learn more about HowGood's mission by visiting their website https://howgood.com/about/.
Notice
: Undefined index: path in
/var/www/vhosts/goodharvestmarket.com/htdocs/assets/footer.php
on line
3