Earth Day
Annual Earth Day Celebration!
Saturday, April 22, 2017
Celebrate Earth Day with us and join the Festivities at Good Harvest Market!

We will be donating 5% of the day's sales to the Waukesha County Land Conservancy. Additionally, all customers will save 5% on their entire purchase throughout the day, with the option of donating your savings to the cause.
We will have many activities happening for kids and family starting at 10:30 AM running through 3:00 PM.
Outdoor Cookout 10:30-3:00
Try some delicious grilled house made Brats, organic Portobello mushrooms or Hot Dogs. There will also be sides, water, soda and tap Kombucha available.
---
Family Activities
10:30-3pm - Prairie Hill Craft Table - Kids of all ages can enjoy making spring flowers with coffee filters and twigs!
All Day! - Plant a Tree Scavenger Hunt - Follow the clues in store to win your prize of a mini red pine to take home and plant
11am-2pm - Organic Herb Planting - we provide the pot, the organic soil and seeds and we help you plant your own herbs (nominal fee)
NEW 11am-2pm - Face painting for kids - we will paint an earth or a plant on your child's cheek using eco-friendly face paint by Natural Earth Paint.
---
Mini Gardening Workshops with Local Master Gardeners
11:00 am: Taking Care of your Spring Garden
with Karen Bartel
12:00 pm: Composting
with Kathleen Walrath
1:00 pm: Square Foot Gardening
with Mary Jane Swedberg
---
Presentation and Documentary - 10:30am-12pm
Award winning photographer and documentary film maker Jeff Richter will be at Good Harvest at 10:30am showing his documentary film "Shadowing the White Deer". Be amazed and learn more as he discusses these awesome creatures.
"The thrill of encountering a white deer in the wild is something you never forget. Jeff has searched out these beautiful anomalies and spent countless hours filming them to produce this gorgeous documentary. He recounts the science, history and mystique of the white deer."
Learn more about Jeff and Nature's Press here.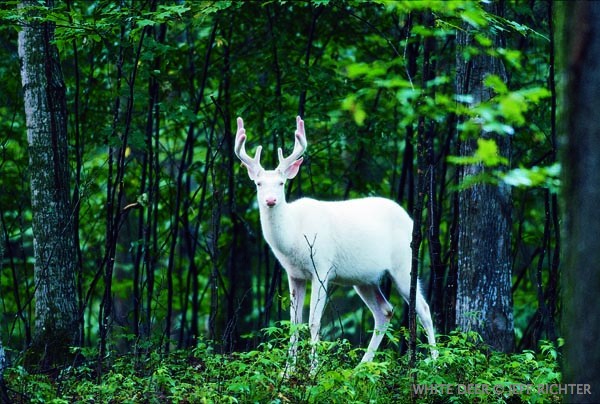 ---
Additional Education Provided by:
UW Student Art Display & Education Booth
All of them will be here on site to demo and educate you more about their mission! Click on the company to learn more!
---
In Store Demos
You can expect an array of local vendors here throughout the day offering samples of their tasty bites!
(The cafe hot bar will not be available during our Earth Day Celebration. The full cafe menu will be available as well as our Cook Out!)