Bulk
Buy as little or as much as you need when you shop our Bulk Aisle--offering great selections and savings on wholesome varieties of granola, rice, flour, nuts, grains, dried fruit & more.
We also sell two local brands of all organic and fair trade coffee in bulk - Colectivo and Just Coffee. Be sure to take a look at our selection of Frontier and Simply Organic bulk spices too.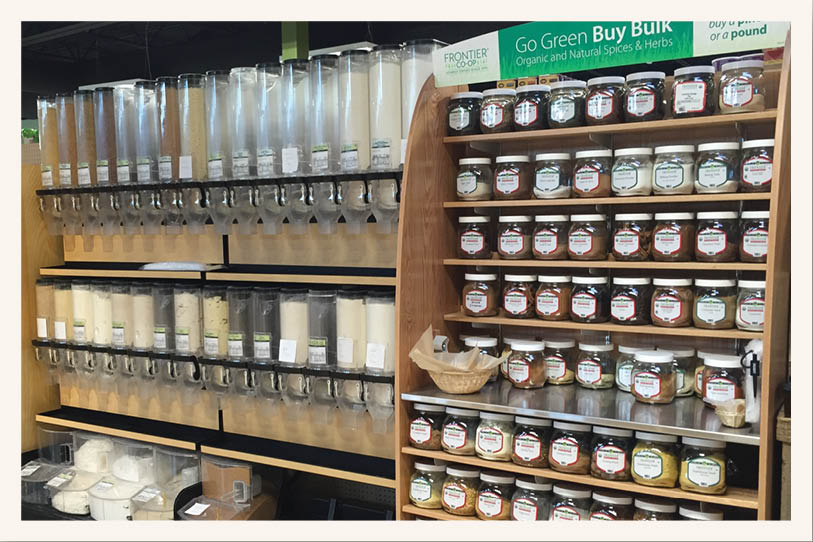 Shopping in bulk can save you money, reduce package waste, and offer you peace of mind in knowing exactly what goes into the food you eat. Bring in your own packaging to be even more eco-friendly (we will need to weigh it prior to filling it).
We supply you with the whole food ingredients so you can get the whole food nutrition!
Click here for a comprehensive list of available bulk items. Items are subject to change based on availability.