Produce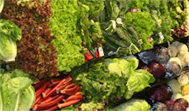 Taste speaks louder than words...you'll know what we mean after you try some of our fresh, local, and organically-grown produce.
We have the largest selection of fresh, 100% organic produce in Waukesha County. Fresh fruits and vegetables are available year round and we offer local Wisconsin, organically grown, in-season produce whenever possible.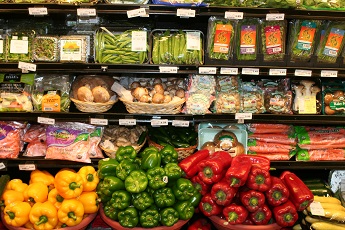 From crisp green lettuce to vibrant red strawberries, you will find only the highest-quality fresh produce each and every time you walk through our door. Good Harvest Market offers your favorite fruits and vegetables, as well as a wide variety of rare and hard-to-find items. We are also a major outlet for produce from small, family-run local and regional farms.
Gift Baskets

Give the gift of health to friends & loved ones. Our gift baskets feature local products and organic produce and are available seasonally. They can also be customized - so get creative!

Heirloom fruits and vegetables are grown from seeds that have naturally developed through centuries of cultivation rather than through genetic manipulation or cross-breeding. To taste them is to taste history. They are what fruit and vegetables tasted like to your grandparents and great-grandparents before industrialization of farms trade individuality and unique flavor for commercial profit and ​convenience.