Winter Health Fair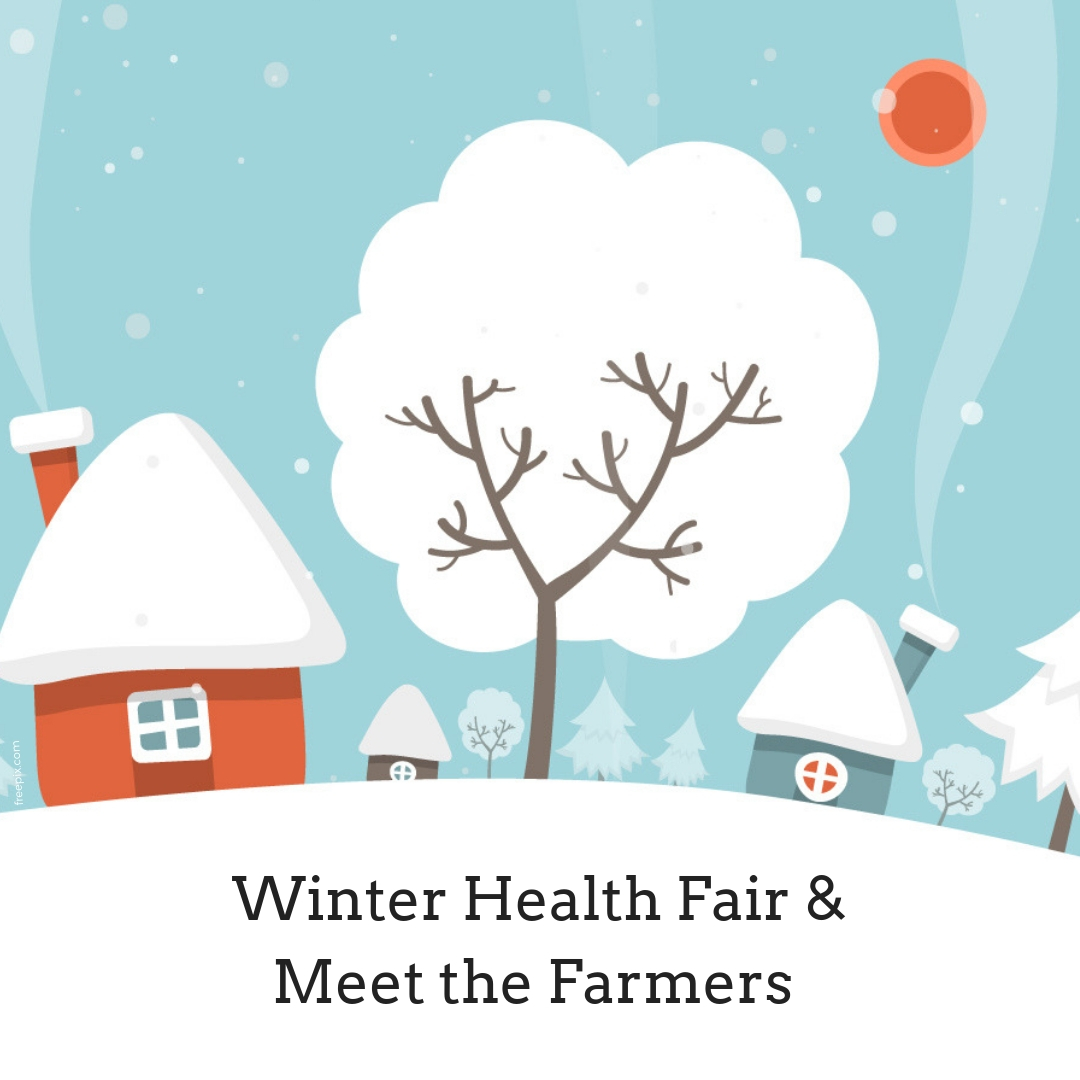 Winter Health Fair & Meet the Farmers Event February 23, 2019, 11am-3pm
We are excited to announce that we are changing up the Winter Health Fair this year to include 3 of our local farmers.
Meet local wellness professionals and enjoy free mini wellness sessions
Connect with local farmers and learn about their farms
Free Wellness Samples
Local Vendor Tastings
Enter to win great prizes
While you're here, you can enjoy a healthy brunch from the Harvest Cafe!
Local Wellness Professionals:
David Fife, Lake Country Acupuncture: Offering Chinese pulse diagnosis & tongue analysis to indicate potential problems and trigger point pain therapy for pain relief
**GIVEAWAY: Participants can enter to win a free treatment package (6 prize giveaways in total).
---
Jason Lauer, Lauer Family Chiropractic: Offering Thermography stress screenings to evaluate the autonomic nervous system & correlate to health history.
---
Rev. Julie T. Piek, Rei Essence: Offering Reiki
**GIVEAWAY: Participants will have the opportunity to pick a prize at random. Prizes include a full Reiki treatment ($65 value), a crystal and more.
---
Mary Beth Rezek, Profoundly Peaceful Massage & Spa: Offering 10-minute chair massage to relieve neck, shoulder and back tension. Madi Pichler, Licensed Massage Therapist.
**GIVEAWAY: Participants can enter to win a 60 minute massage gift certificate ($75 value) or a 60 minute facial gift certificate ($80 value).
Local Farmers:
Turtle Creek Gardens, Olden Organics and Windy Drumlins. Learn about their farms, the products they grown, answer any questions you may have and share the importance of supporting our local farmers.