Local Wisconsin Produce Farmers
We are devoted to sustainability and supporting the local economy as much as possible by working with local farmers throughout the year. We have built strong relationships with several Wisconsin farmers and are thrilled to be able to offer you high quality, sustainable organic produce. During peak season, over 75% of our produce department is filled with local Wisconsin produce.
---
Allow us to introduce you to our local, certified organic produce farmers!
Black Garlic North America | Hillsboro, WI
What to expect in season: Black Garlic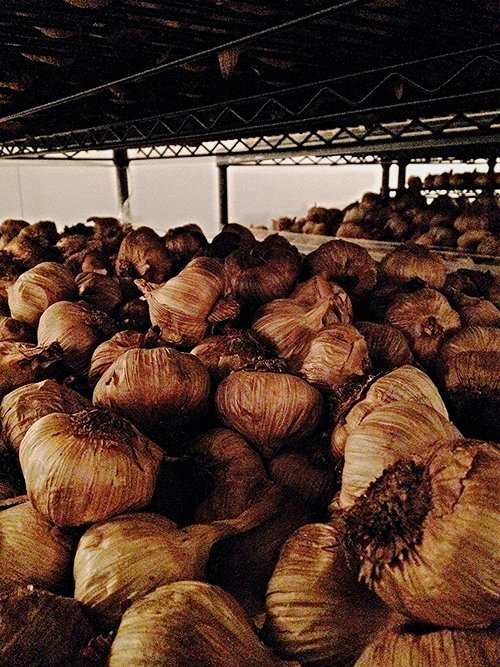 Black Garlic North America is committed to producing the highest quality food products with an emphasis on food safety and sustainable methods. We develop products for families and food industries that foster healthy, unique choices. Our products are produced in socially responsible ways to preserve the earth, our generation and generations to come.
---
Blue Fortune Farm | Watertown, WI
What to expect in season: Black Garlic, White Garlic and Purple Garlic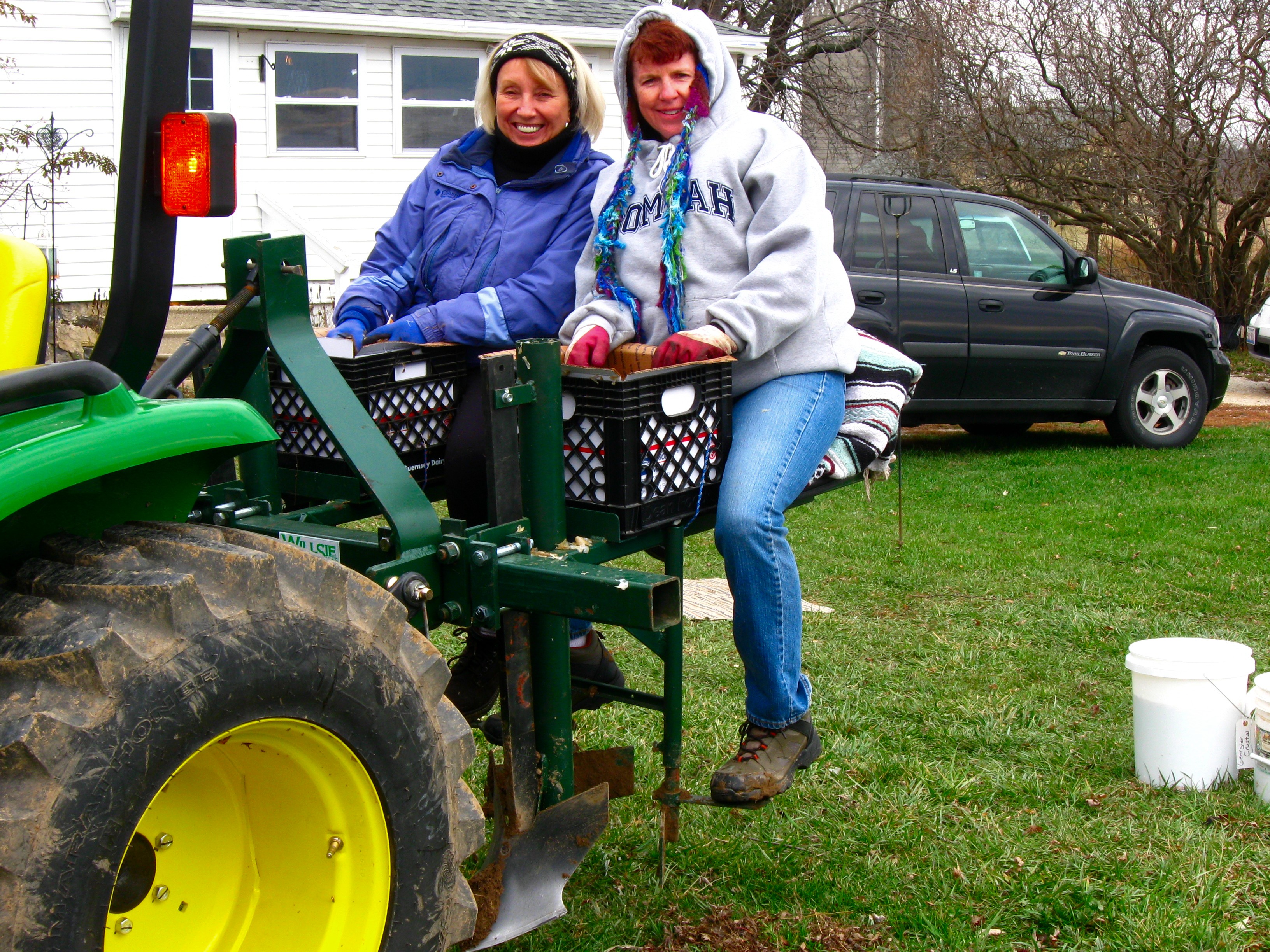 "We strive to provide the best organic garlic possible from our farm to your home. Maintaining a natural environment and increasing the sustainability of our farming operation is of utmost important to us. Our number one goal is to provide our customers with a high quality organic product that is not only good for seeding, but for the personal use of our customers."
---
Central Greens | Milwaukee, WI
What to expect in season: Micro Sprouts and Basil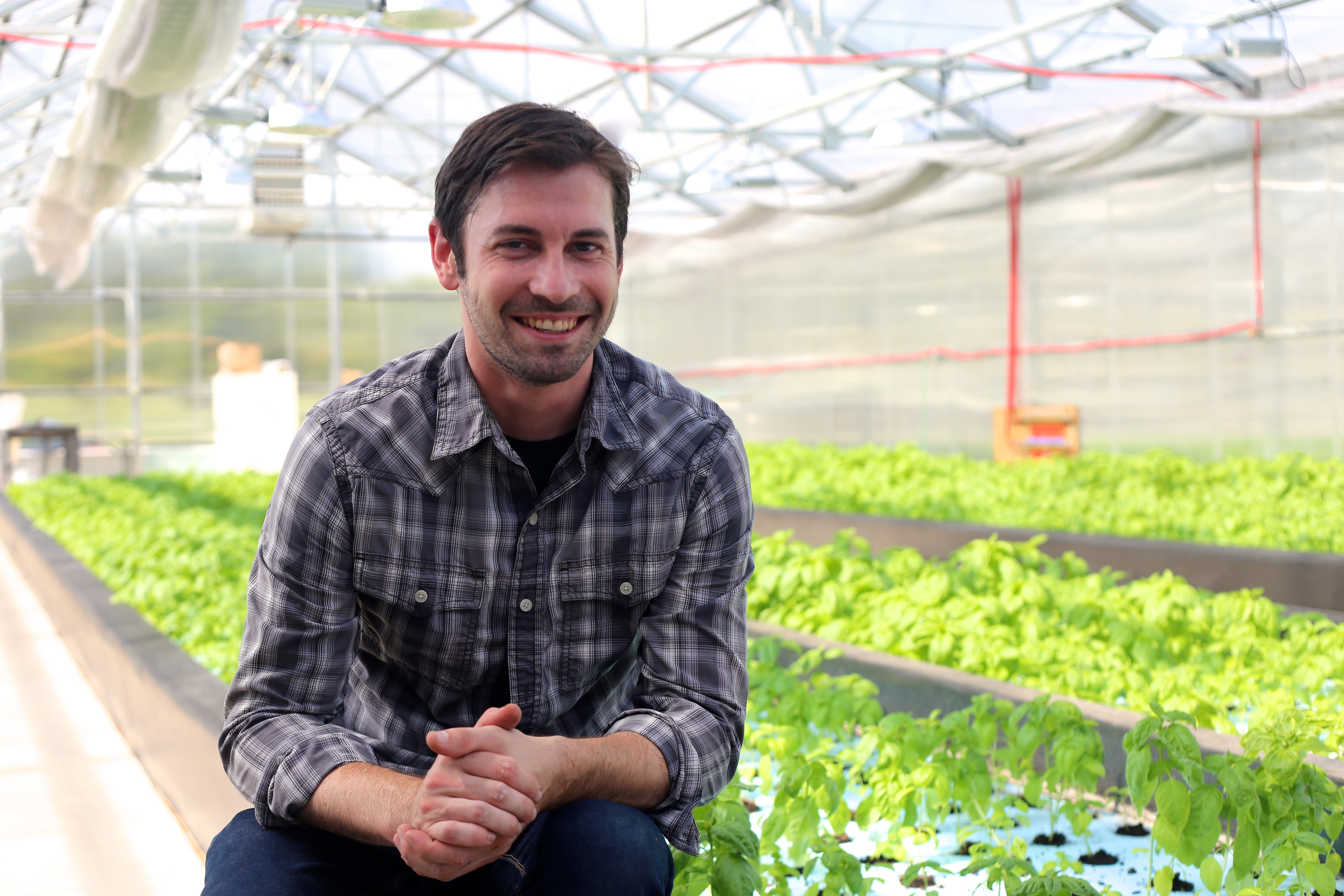 "Our mission at Central Greens is to create a sustainable living environment through our advanced growing techniques. We devote our time to the support of the local community, environment and customers through our unique aquaponics system so we can provide highly nutritious, affordable and locally grown greens and fish year round"
---
CJ's Premium Spices | Oconomowoc, WI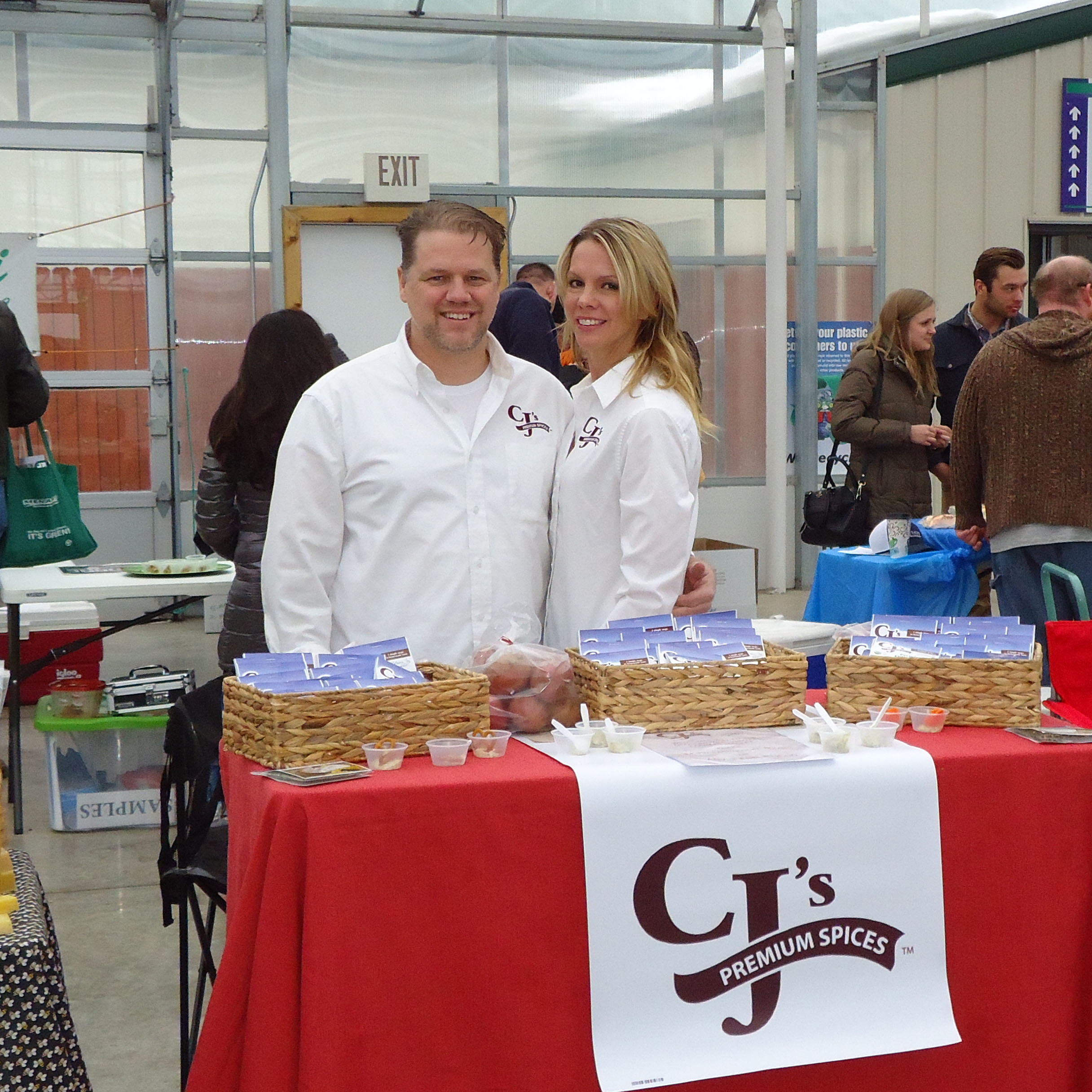 "Since 2014 when the company was founded, the mission of CJ's Premium Spices has been crystal clear. In a food industry that's inundated with seasonings and spice blends that contain unhealthy additives and fillers, pulverized appearances, our vision is to craft healthy Organic, Gluten-Free, Kosher alternatives that are both versatile and unique, consistently producing inconceivable flavor."
---
Country Blossoms Organics | Lomira, WI
What to expect in season: Green & Purple Beans, Green Garlic, Basil, Cherry Tomatoes, Mixed Color Bunched Carrots, Squash, and Decorative Products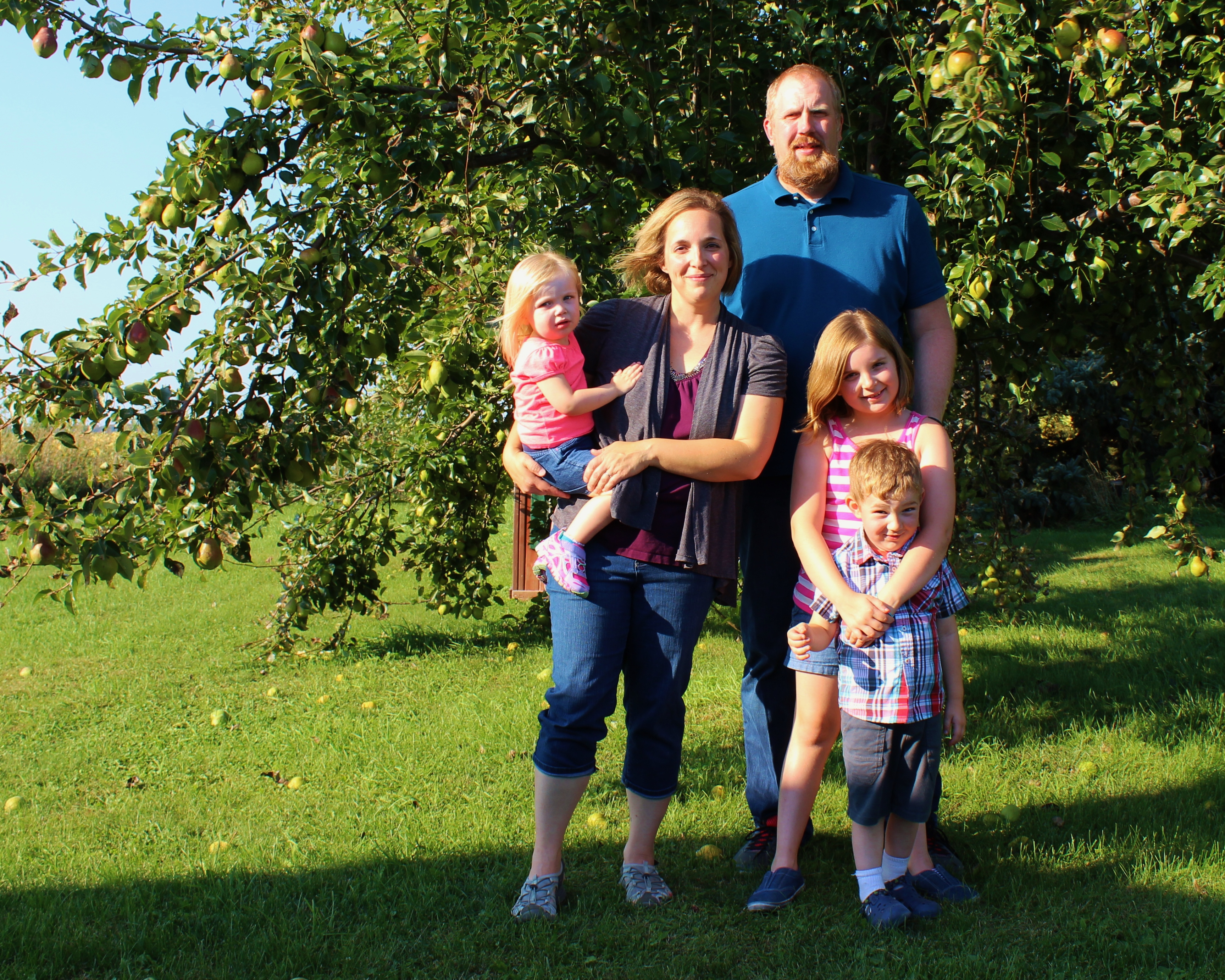 "Country Blossoms Organics LLC is a small family owned certified organic farm that started operating on 1.5 acres of land in 2014; however, the farm has been in our family for over 150 years primarily as a dairy farm.
Currently, we are producing certified organic produce, herbs, flowers and in the upcoming future, fruit. The land is inspected annually by Midwest Organic Services Association (MOSA) to maintain organic certification."
---
Driftless Organics | Soldiers Grove, WI
What to expect in season: Bagged Carrots, Bulk Carrots, Broccoli, Cabbages, Cauliflower, Cilantro, Cucumbers, Eggplant, Kale Varieties, Parsley and Zucchini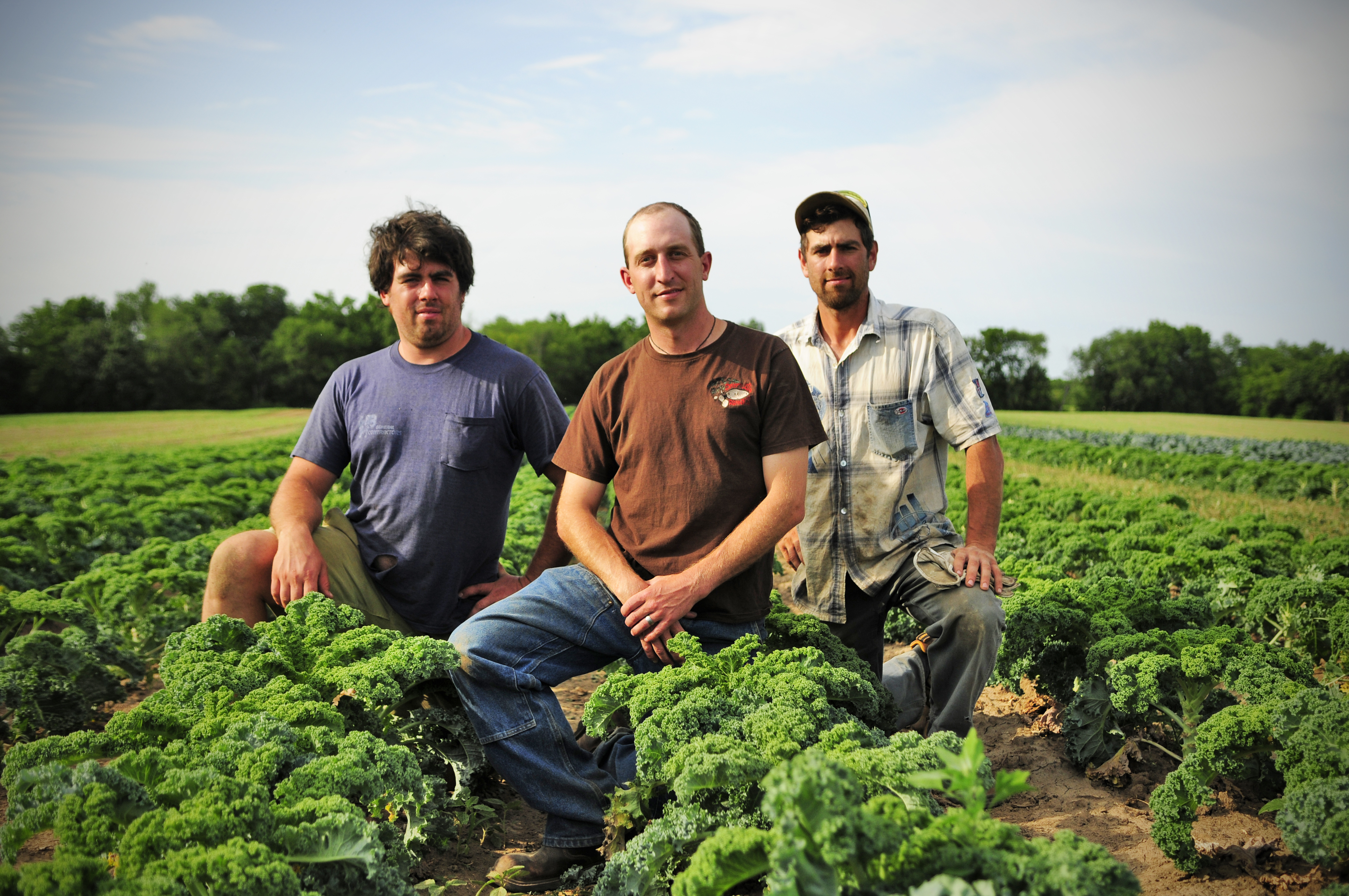 "Our story begins back in 1993, at the tender ages of 9 & 11, when we had a dream to grow the best organic spuds around. That spring, in a small field on our family's organic dairy farm, we planted over 20 varieties of potatoes. As local legend has it, our dream came true. Come fall, we dug up a delicious rainbow of potatoes and we fell in love with all the shapes, sizes, colors, and flavors the fertile land had yielded. The rest is history. What began as a dream planted in a quarter acre has now grown to over 100 acres of ridge and valley fields in the enchanting Driftless region of Southwest Wisconsin."
---
East Troy Honey | East Troy, WI
What to expect in season: Pure & Natural Honey, Creamed Honey and Honey Stix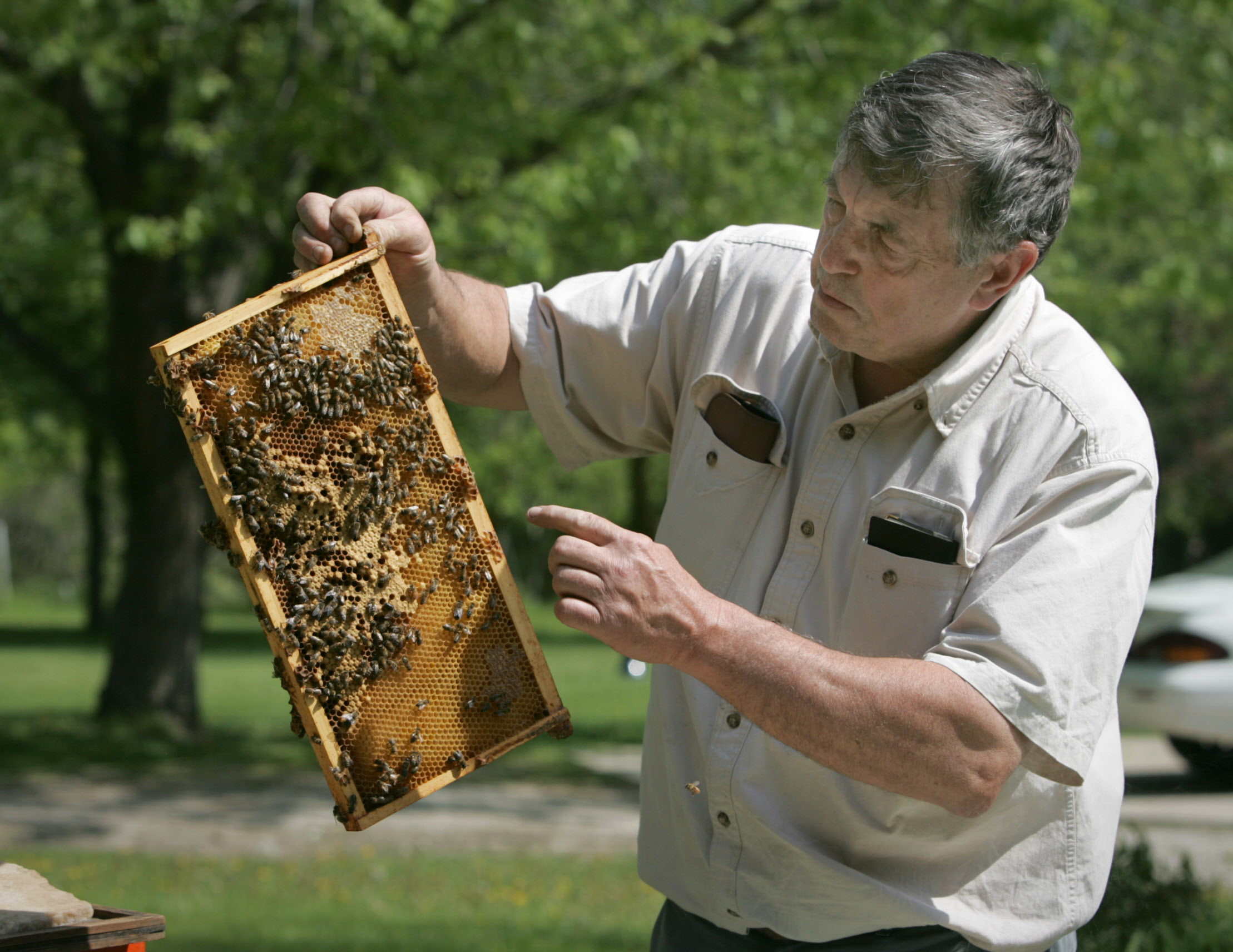 "Our products are made with our pure and natural Honey. Unlike Honey you may purchase commercially in a store, there is NOTHING added to our Honey. What the bees provide to us is what is in our products. Many commercial products especially those using honey imported from foreign countries contain only a small amount of honey and are supplemented with corn syrup and who knows what else. It has become an issue in the United States that most people are unaware of. But we are honored to bring you pure and natural Honey and use the same in our Creamed Honey products. No additives or preservatives. We hope you will enjoy all of our offerings!"
---
Full Harvest Farm | Hartford, WI
What to expect in season: Romaine, Cauliflower, Leaf Lettuces, Brussel Sprouts and Snap Peas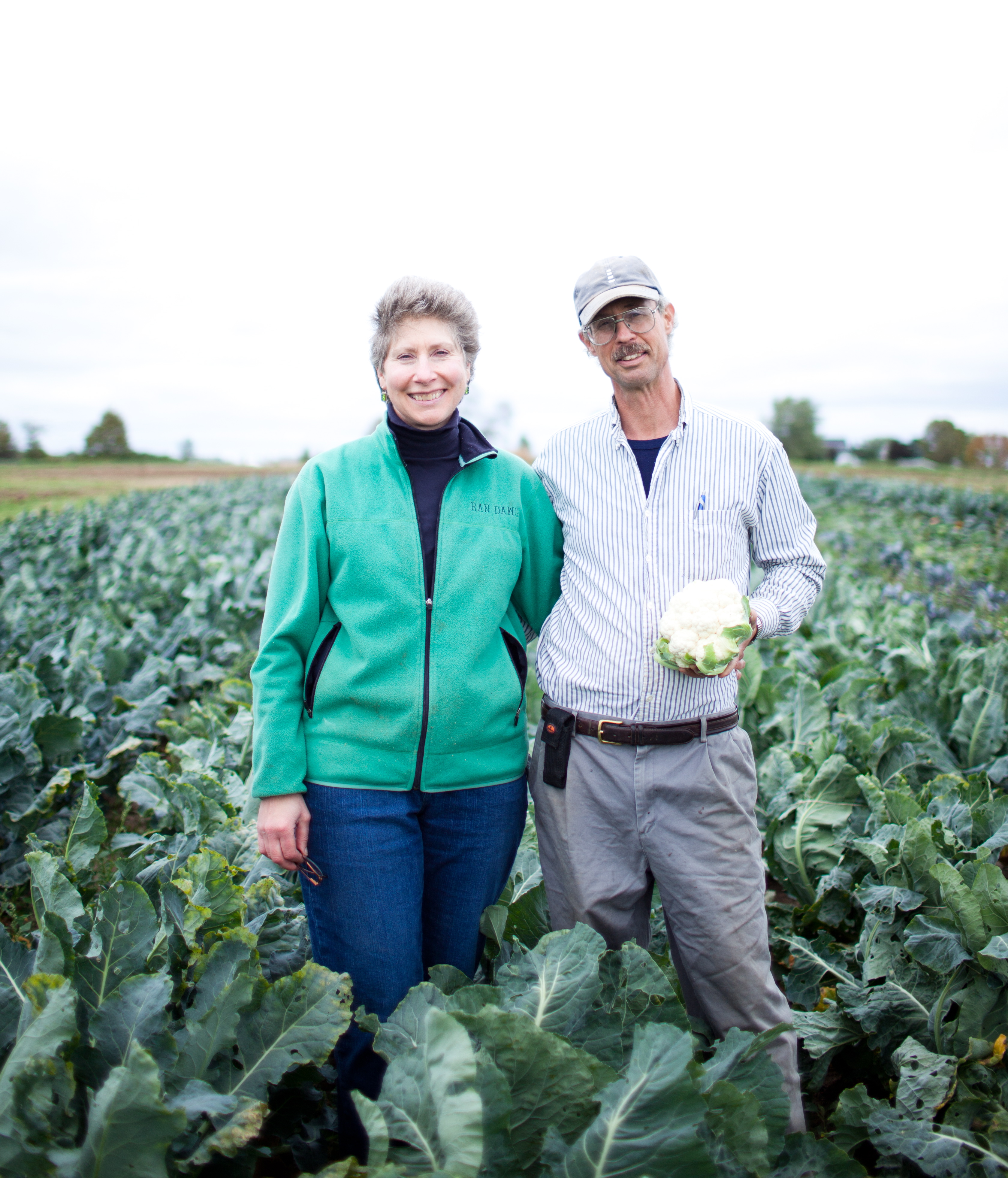 "We are seasoned farmers who believe in building up soil and natural ecosystems that grow great vegetables and support a sustainable lifestyle. Our farm grows certified organic vegetables, fruit, and herbs. Our CSA members enjoy 20 weeks of mouth-watering, seasonal produce like melons, sweet corn, broccoli, green beans and tomatoes. "
---
Good Earth Farms | Oakfield, WI
What to expect in season: Stalk Kalettes, Stalk Brussel Sprouts, Packaged Mini Greens, Yellow Shallots, Cucumbers, Broccoli and Zucchini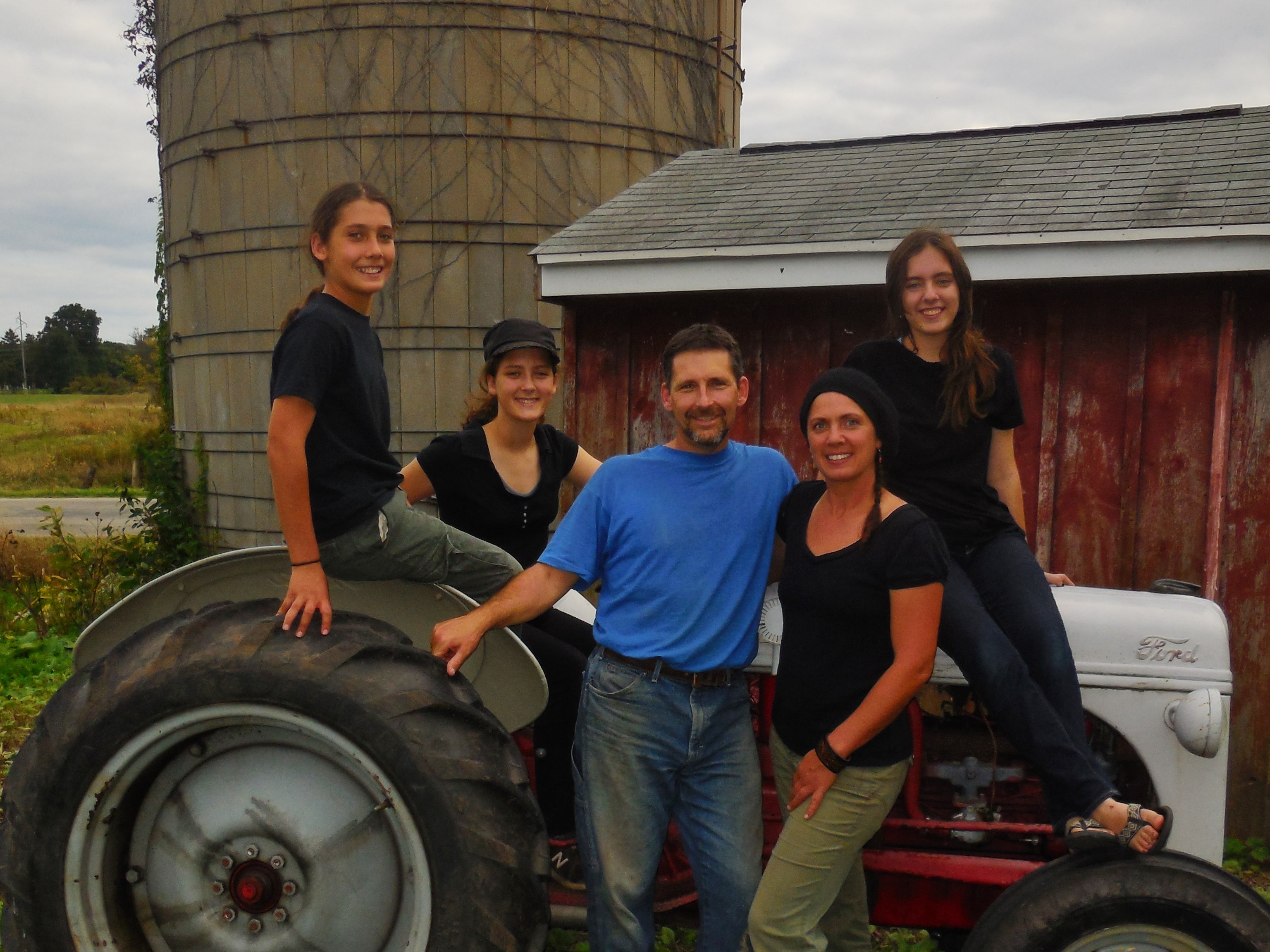 "We grow using methods that are safe for our family and our community. That extends well beyond us as human beings and engulfs our entire environment. Since we first started farming we've used only sustainable, conscientious, and natural methods. We would not grow produce any other way. Besides following our own strict standards, we follow the USDA National Organic Program standards and are Certified Organic."
---
Hableman Brothers | Tomah, WI
What to expect in season: Cranberries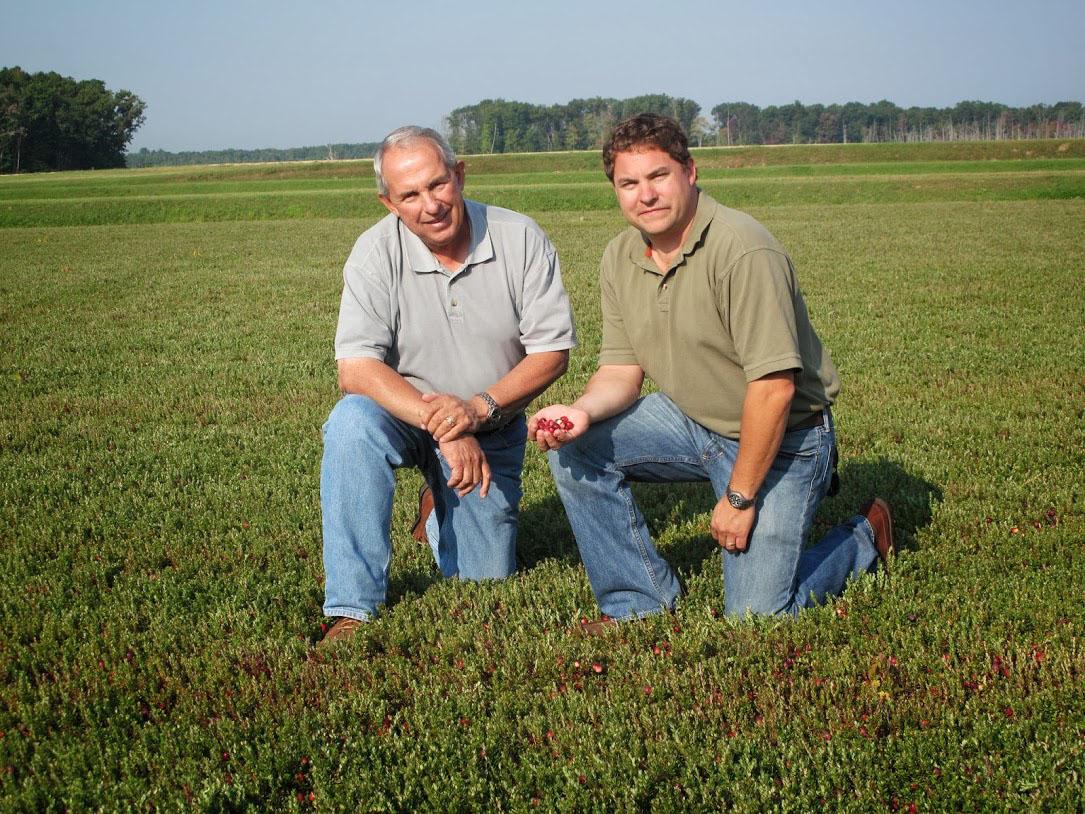 "Since the beginning of 1907, four successive generations of Habelman family members have dedicated themselves to ensuring their consumers receive the highest quality fresh cranberries available. Today, Habelman Bros. Company is the world's largest fresh cranberry grower and packer. In 2008 our label was ?re-introduced to the fresh cranberry market."
---
Hartland Organic Family Farm | Hartland, WI
What to expect in season: Worm Castings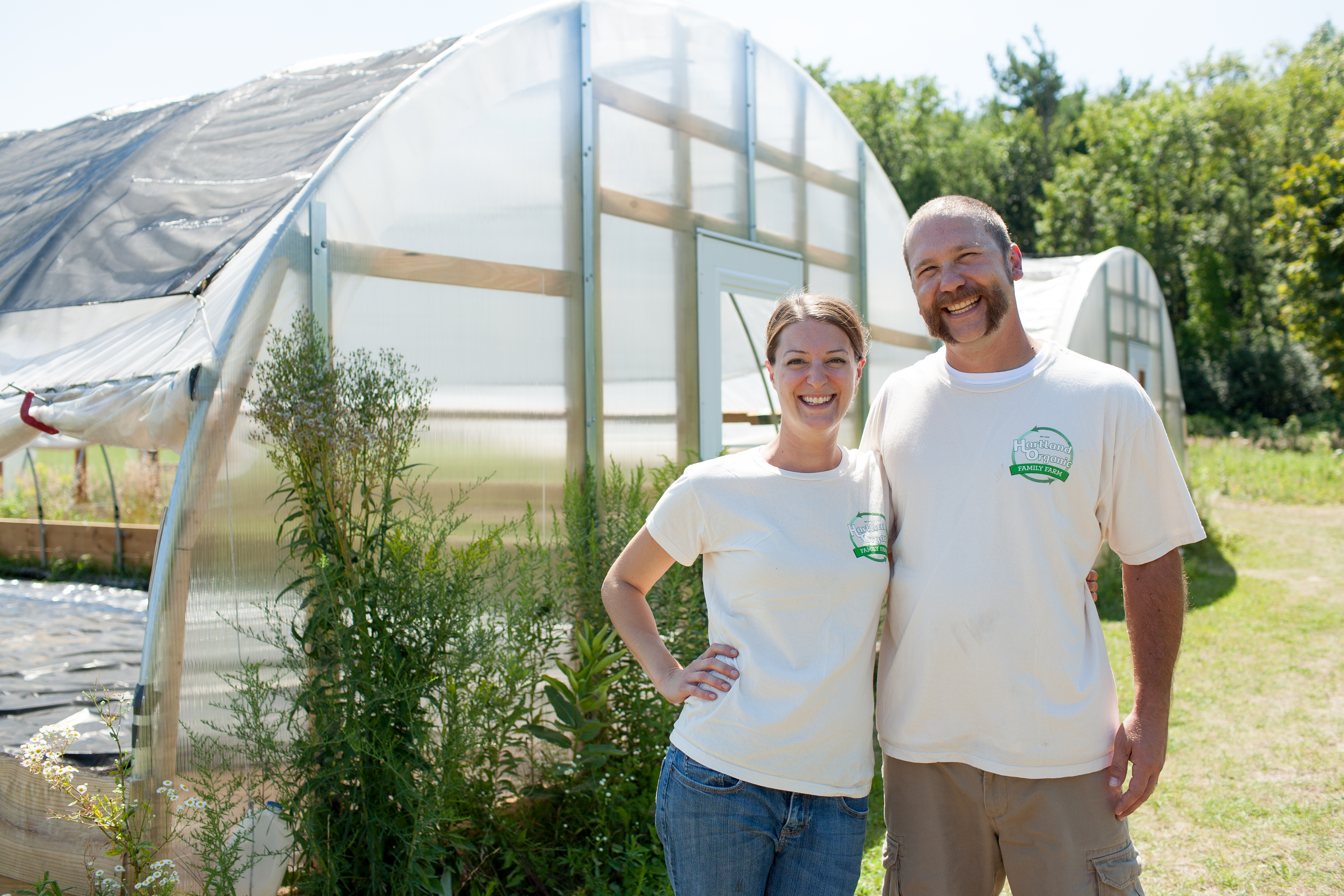 "Our goal at Hartland Organic Family Farm is dedicated to contributing to the local community's food system with healthy, sustainably farmed, fresh food. Community based food systems are built around local businesses working together with a common goal to support each other and the community, while minimizing their impact on the environment. The system is based on a simple and sustainable process of our farm collecting clean, recyclable and biodegradable waste from a local business."
---
High Cross Farm | Campbellsport, WI
What to expect in season: Red & Green Komatsu Greens, Red Romaine, Mini Asian Greens, Romaine, Leaf Lettuces, Onions and Bok Choy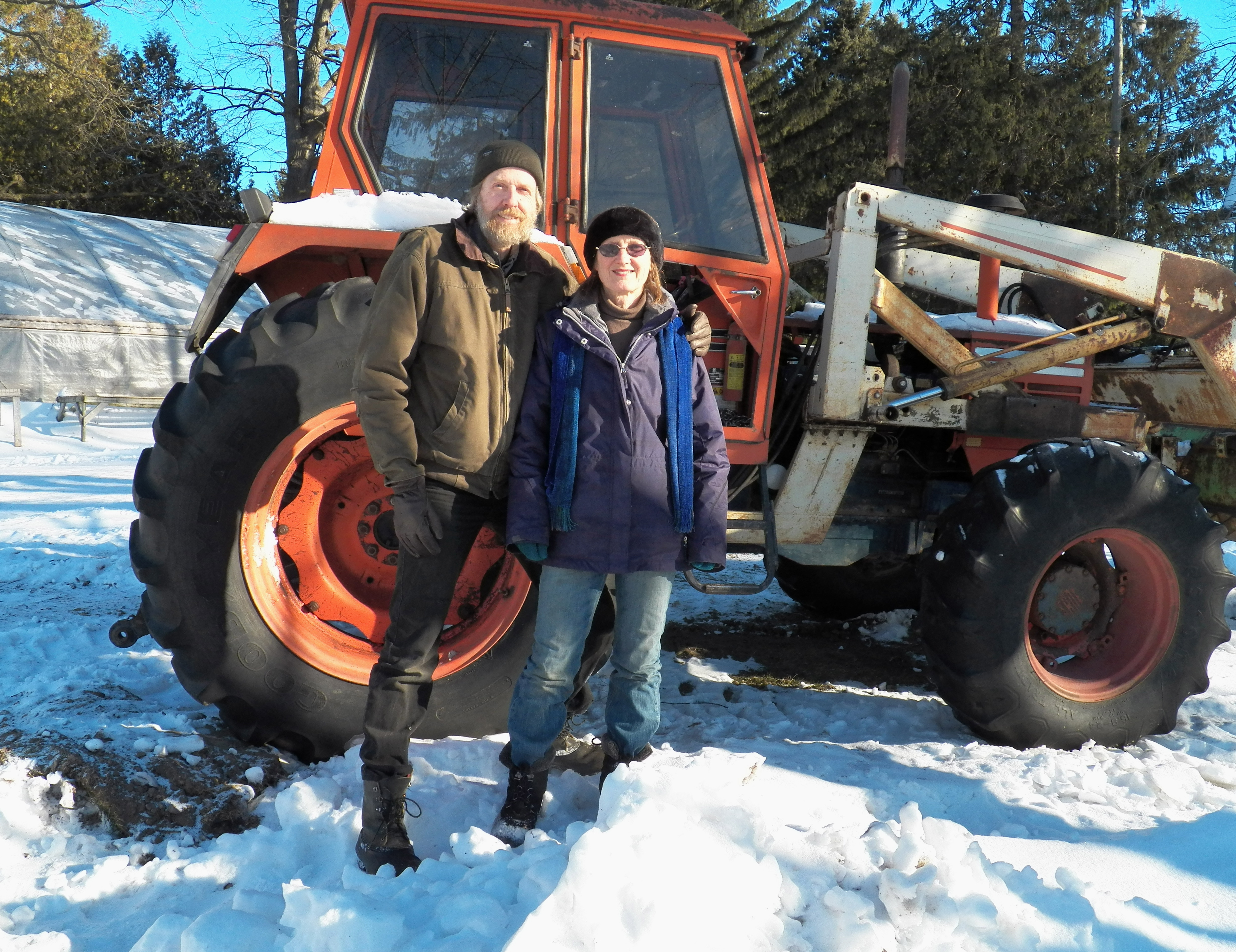 "We specialize in raising purebred registered Shetland Sheep, and wholesome food, fresh from our farm—berries, vegetables, and meat. We steward this land using sustainable agricultural practices and are looking forward to another great year of providing you and your family with the finest quality naturally raised products."
---
Igl Farms | Antigo, WI
What to expect in seaon: Starry Night Potatoes, Tom Potatoes, Merlot Potatoes and Bagged Potatoes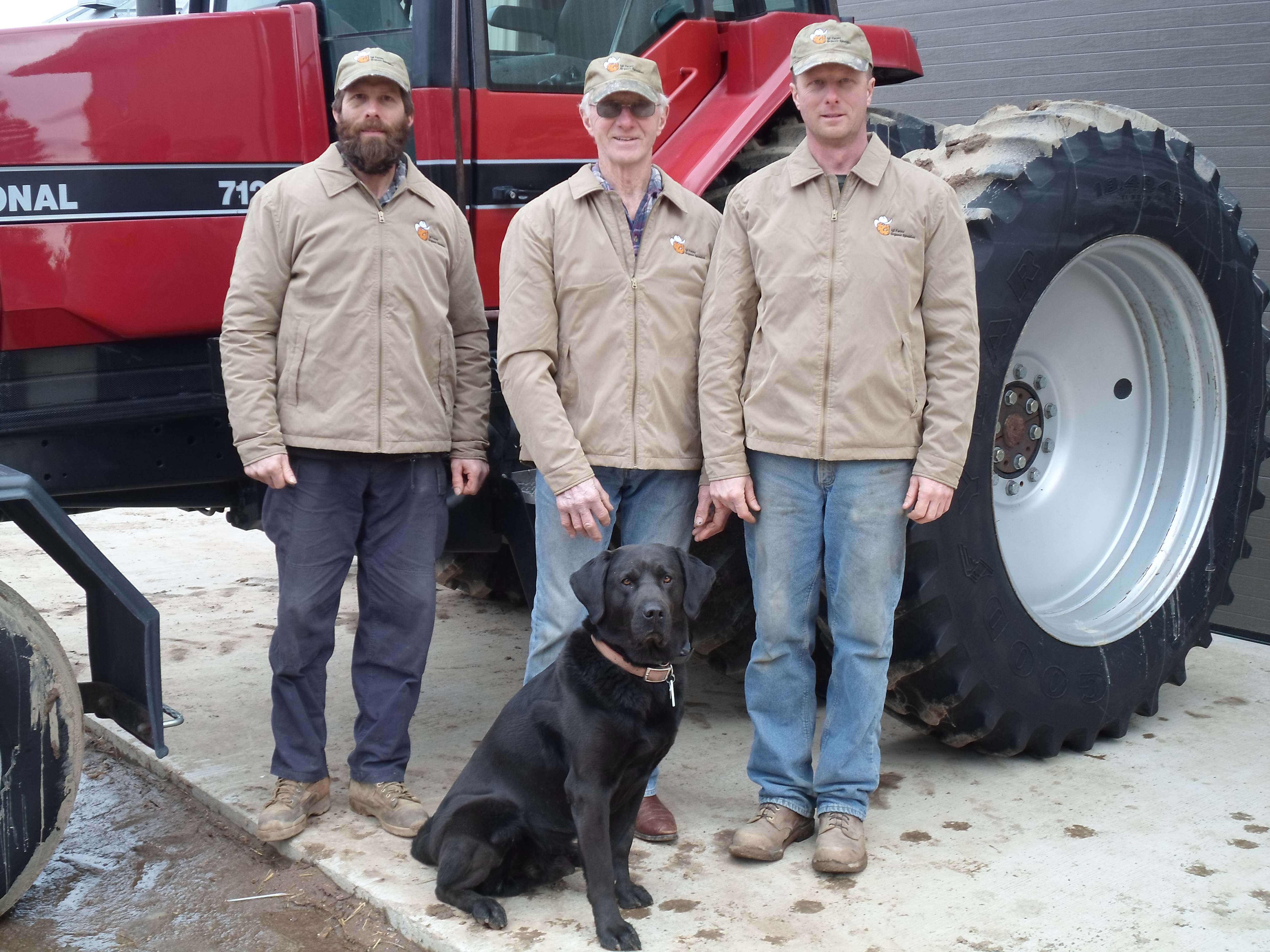 "We area a family owned and operated farm located just north of Antigo, in north central Wisconsin on the outwash plain known as the Antigo Flats. Our farm has been in the family since the 1930's when Herman Igl bought the farm and became one of the first commercial potato growers in the area. We were a dairy and potato farm until the early 1990's when the dairy herd was sold. Today, the farm is owned by Tom and Nancy Igl."
---
JenEhr Family Farm | Sun Prairie, WI
What to expect in season: Kale Varieties, Broccoli and Cauliflower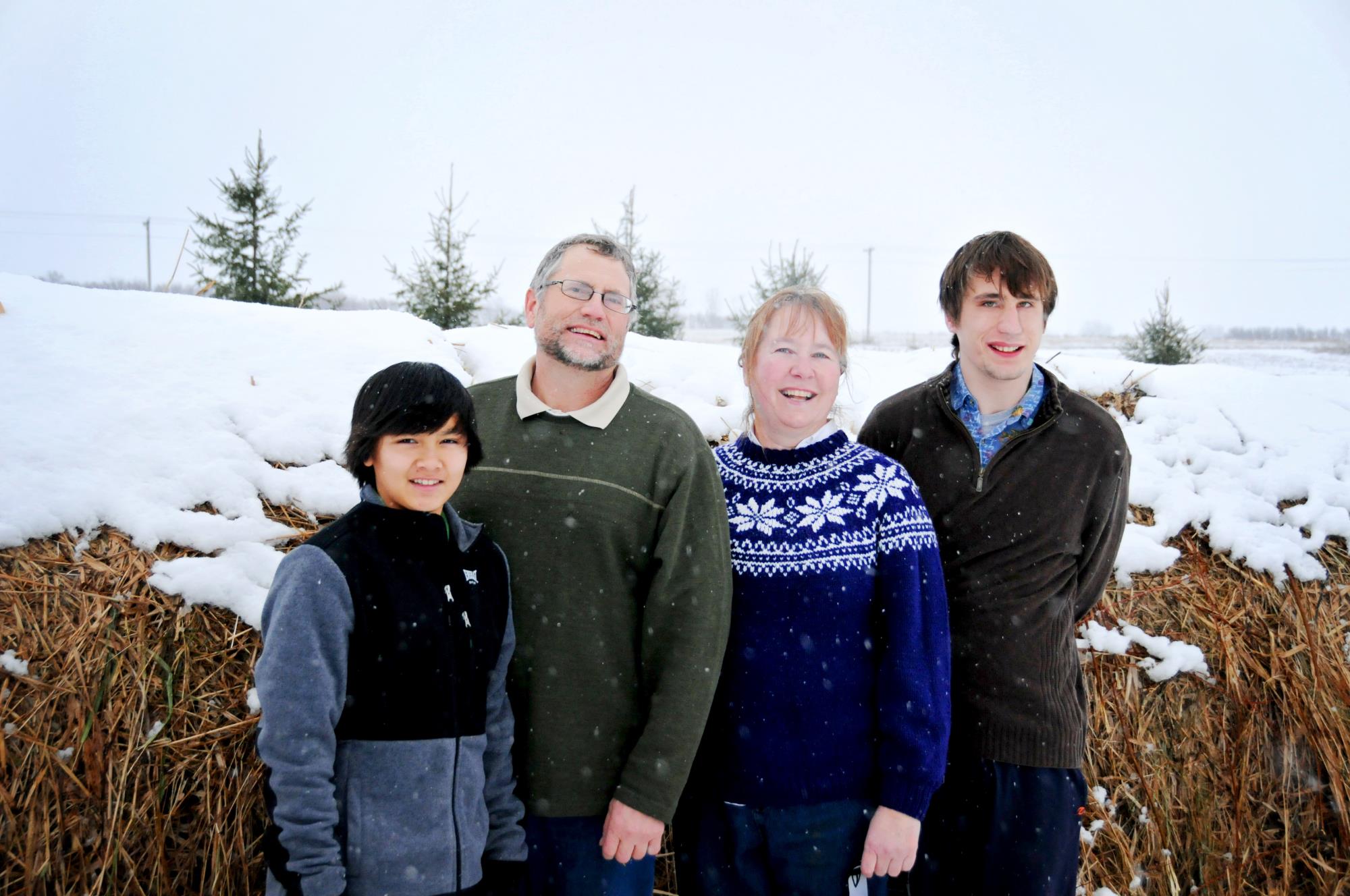 "JenEhr is run by Farmers Paul and Kay on 110 acres of certified organic prairie farmland in northern Dane County. Our Sun Prairie farm is home to two almost grown "kids", a full time seasonal staff of 14 people, five four season in ground "hoophouses", 2.1 acres of three season in ground "haygroves", four acres of strawberries, 1 acre of blue berries, 25 acres of vegetable production and 25 acres for raising 6000 pasture raised chickens - what a mouth full. What we really do at JenEhr is raise healthy, organic and great tasting food for you our neighbors. And we give you plenty of opportunities to hook up with our organic fruits, vegetables and pasture raised chickens."
---
LotFotL Farms | Elkhorn, WI
What to expect in season: Sweet Corn, Purple, Red & Golden Potatoes, Broccoli, Cucumbers, Zucchini, Dill, Beets, Chard, Cabbages and Scallions
"LotFotL is an acronym, standing for "Living off the Fat of the Land". On the farm, as in life, everything depends on something else. To live off the fat of the land is to live harmoniously as a member of a greater community, to bask in your role in a system which feeds you so long as you feed it. It is the celebration, and the recognition that you cannot be you without these systems."
---
Olden Organics | Ripon, WI
What to expect in season: Potatoes, Squash, Cabbages, a d Onions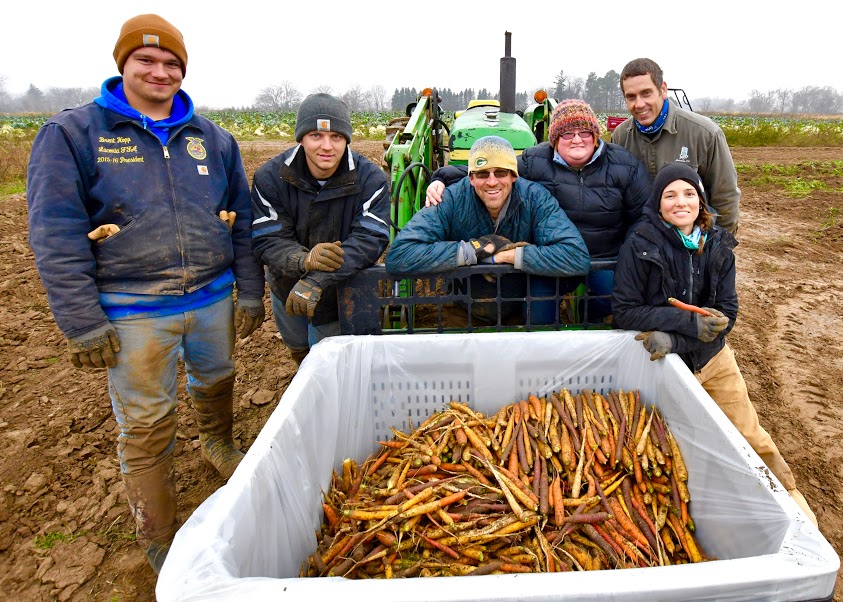 "We are the 4th generation to nurture this farm. Through the years we have grown in knowledge and approach to the crops that we have grown. We are now focused on growing what we grow well, what grows well in our soil, and what we love to grow. In addition we are always rying a few new crops each year and refining our current crop growing techniques."
---
Pleasant Ridge Farm | Wilton, WI
What to expect in season: Onions, Cabbages, Squash, Pumpkins, Beets, Sweet Corn, Kales, Chards, Broccoli, Garlic, Shallots, Rutabagas, and Lettuces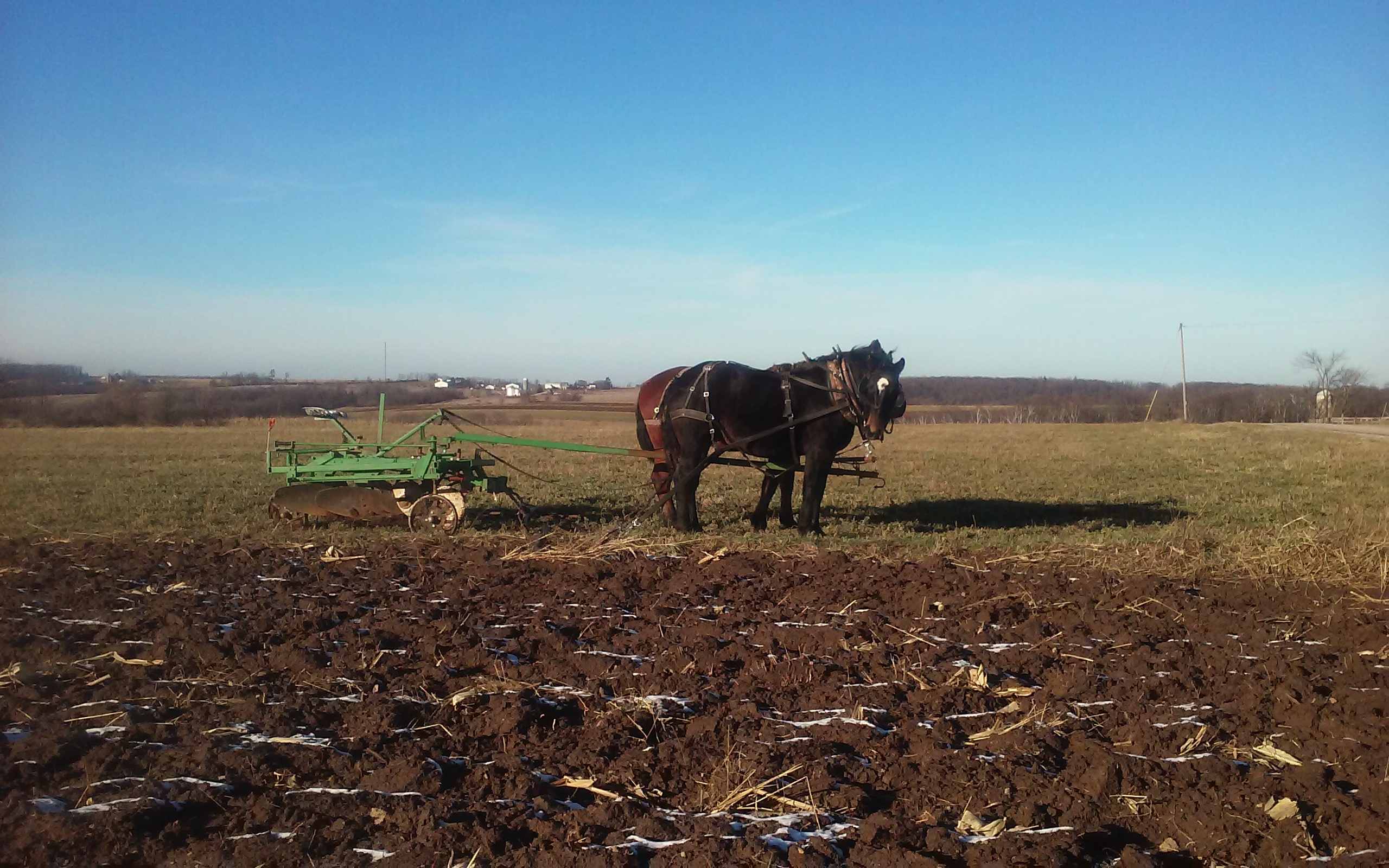 ---
Pounder Brothers Farm | Delavan, WI
What to expect in season: Garlic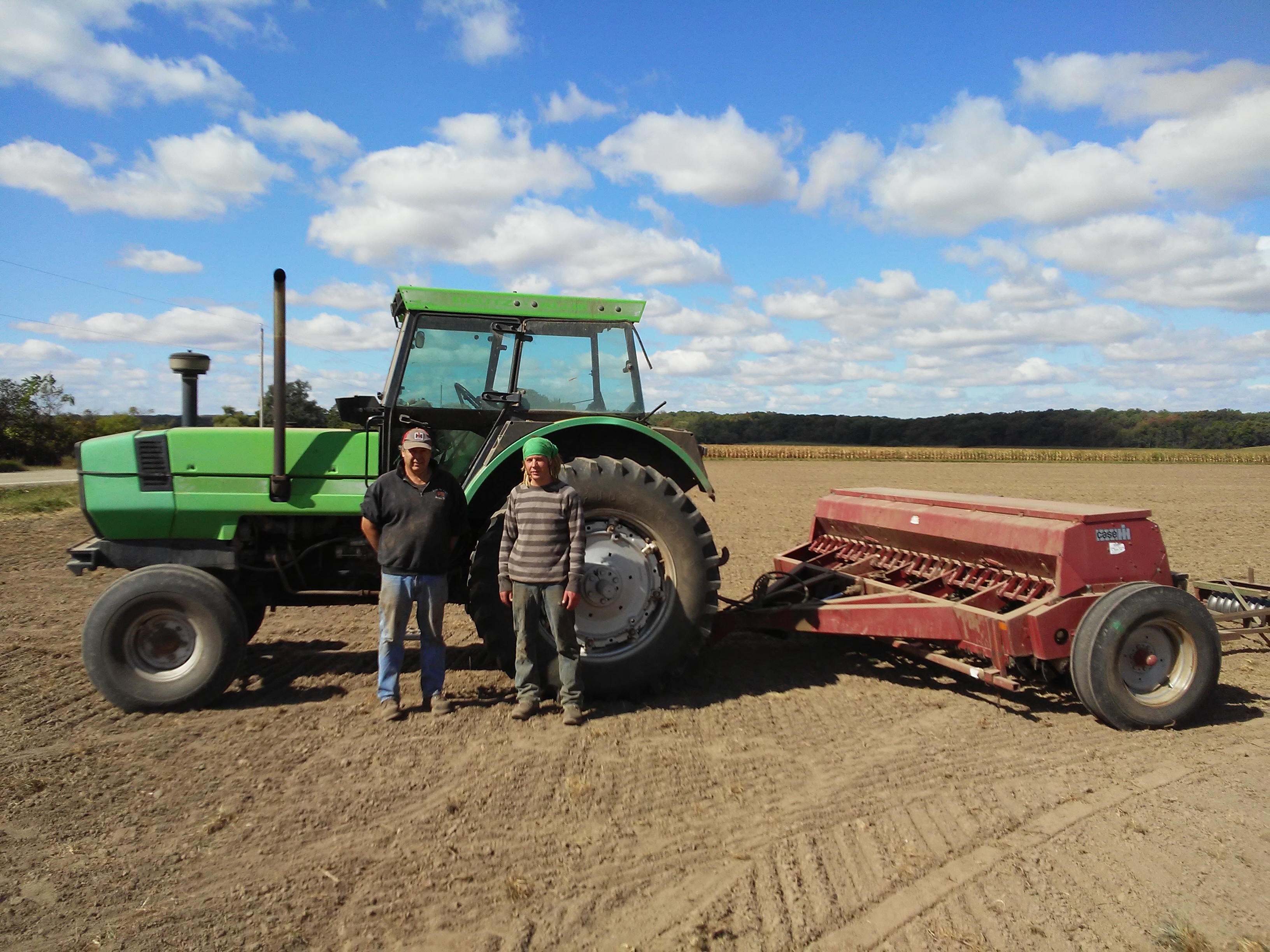 ---
Red Woody Organics | Oconomowoc, WI
What to expect in season: Assorted Tomatoes, Assorted Beans, Turnips, and Beets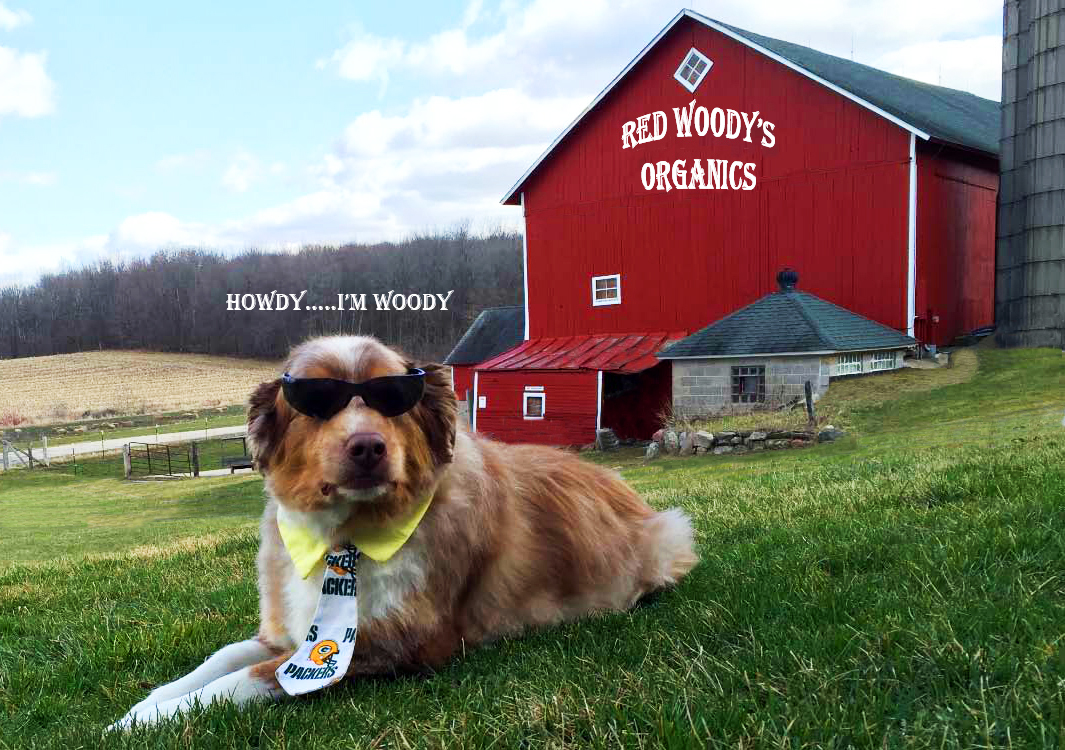 ---
Seed to Seed Farm | Clear Lake, WI
What to expect in season: Kales, Lettuces, Spinach, Chards, Radishes, Kohlrabi, Cabbages, Onions, Leeks, Turnips, Beans, Cucumbers, Celery, Tomatoes, Peppers, Brussel Sprouts, and Artichokes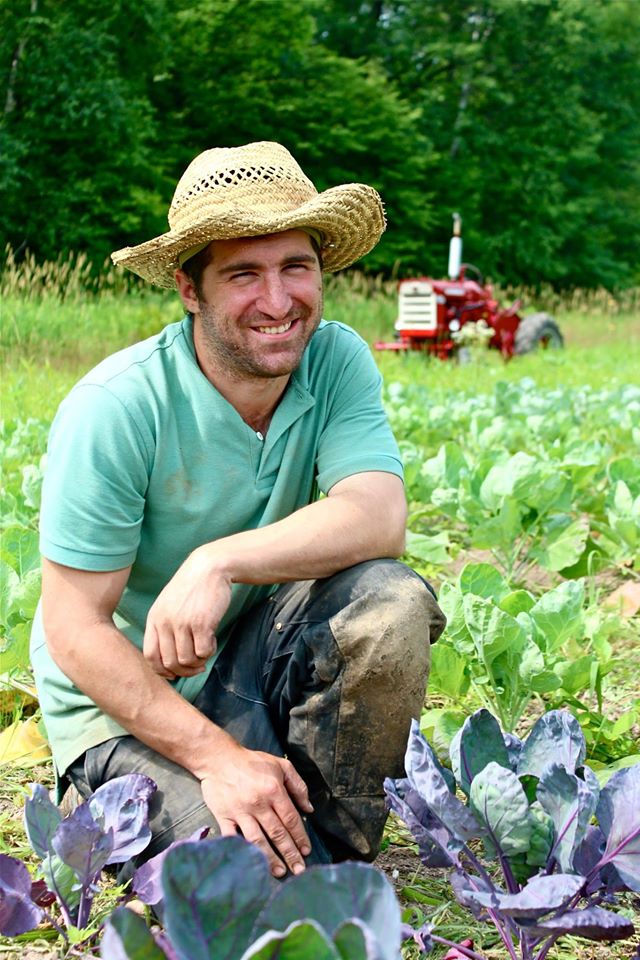 "Seed to Seed is an 8 acre certified organic farm run by first generation farmer Ariel Pressman. The farm is located in scenic Balsam Lake WI – only 1 hour outside of the Twin Cities. We grow a large selection of produce for both direct to consumer sales and wholesale markets. We specialize in growing some of the best Tomatoes, Peppers, Winter Squash, Cabbage and Brussels Sprouts around."
---
Spirit Creek Farm | Bayfield, WI
What to expect in season: Krauts, Pickled Beans & Carrots, and Kimchi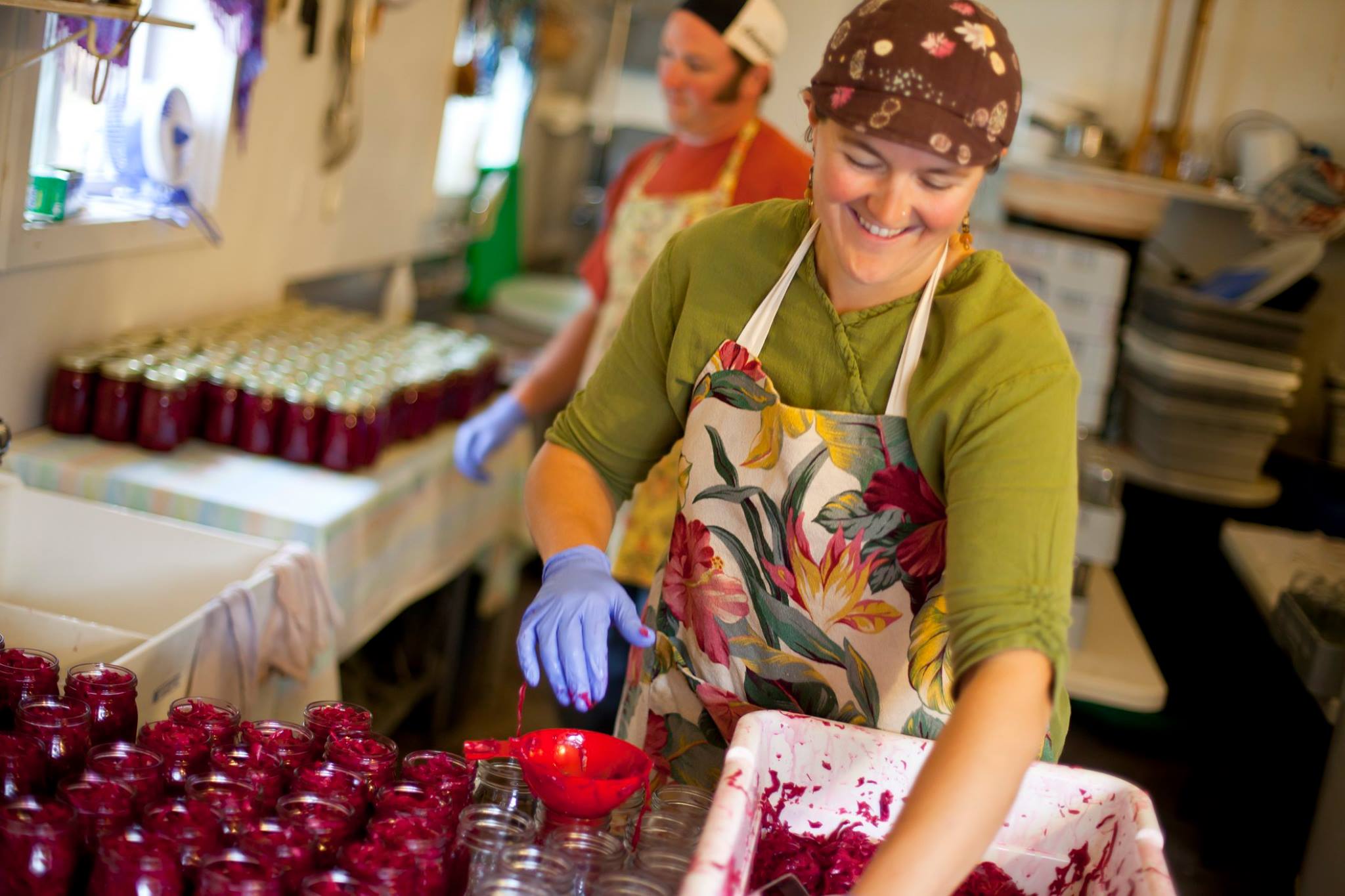 "Spirit Creek Farm located in Cornucopia, Wisconsin is run by Andrew and Jennifer Sauter Sargent. We live in a solar powered home and run our farm and business on 70 acres on the South Shore of Lake Superior. Spirit Creek runs through the forested back 40 acres and the remaining 30 acres was farmed over 20+ years ago. We live and work here with our 3 children and other companions: dogs, cats, chickens, ducks and the wild life who skirt the forest border or trot through the fields at dusk and dawn."
---
Springdale Farm | Plymouth, WI
What to expect in season: Beets, Broccoli, Brussel Sprouts, Kales, Leeks, Lettuces, Eggplant, Cauliflower, Onions, Watermelon, Carrots, Squash, Spinach, Scallions, and Beans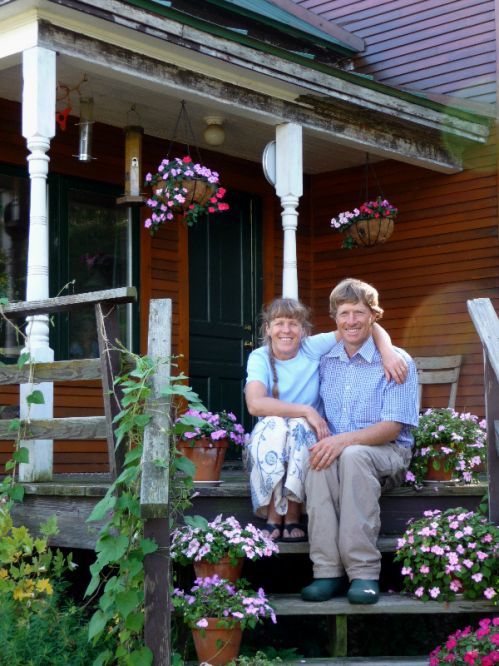 "During the last half century agriculture has become 'addicted' to chemicals, fossil fuels, and soil-depleting practices, all of which threaten our health, our future generations, and our ecosystems. For-tunately, there are both old-fashioned and cutting edge practices that we utilize to insure the long-term preservation, and natural fertility, of the soil, allow-ing us to totally avoid the use of chemical inputs that most farms have come to rely on. Such practices include cover cropping, interseeding, mulching, crop rotating and adding compost, minerals and microbial inoculants."
---
Sunrise Orchard | Gay Mills, WI
What to expect in season: Apples, Cider, and Berries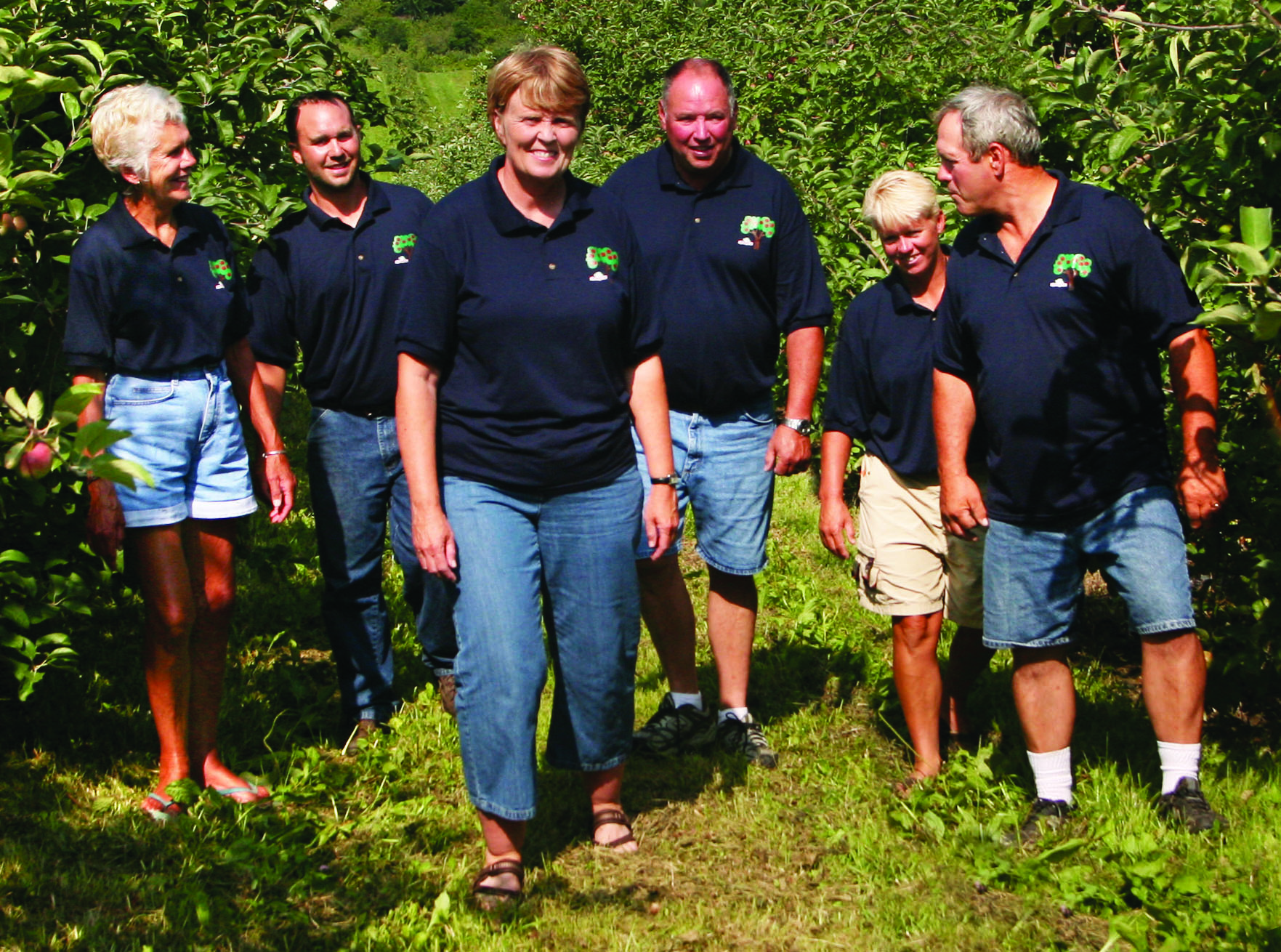 "Growing a large variety of the highest-quality apples has been our family tradition, for three generations. Our apples are picked at the peak of flavor and nutrition. Your family will taste the freshness! Sunrise Orchards is pleased to grow 23 different varieties of apples throughout the season. Our apples are grown for eating fresh, baking, freezing, or canning. With 23 apple varieties, there's something for everyone's taste! "
---
Tipi Produce | Evansville, WI
What to expect in season: Cabbages, Cucumbers, Broccoli, Watermelons (all colors), Bagged Carrots, Bulk Carrots, Parsnips and Turnips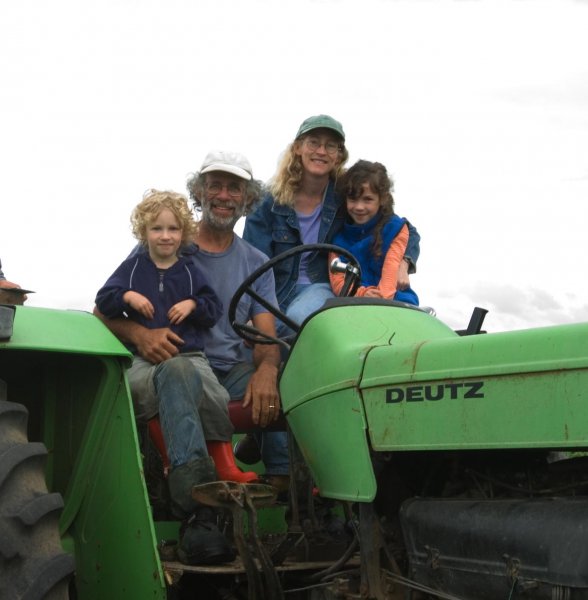 "Our farm and crops are certified organic. That means that we are biological farmers, interested in understanding the biology of our 45 crops so we can grow them better. Crops are fertilized with cover crops, rotten leaves and composted manures. Pests and diseases are controlled through pro-active management and gentle natural materials."
---
Triple K Sweet Tater Farm | Coloma, WI
What to expect in season: Sweet Potatoes
---
Turtle Creek Gardens | Delavan, WI
What to expect in season: Jarred Kraut & Ginger Carrots, Roasting Roots, Romanesco, Asian Greens, Red Shallots, Garlic Scapes, Beauty Heart Radishes, Red & Yellow Cippolini Onions, Assorted Variety Peppers, Leaf Lettuces, Romaine, Kale Varieties, Summer Crisp Lettuces, Radishes, Dandelion, Cabbages, Eggplant, Parsley, Fennel, Beets, Turnips, Chard and Assorted Basil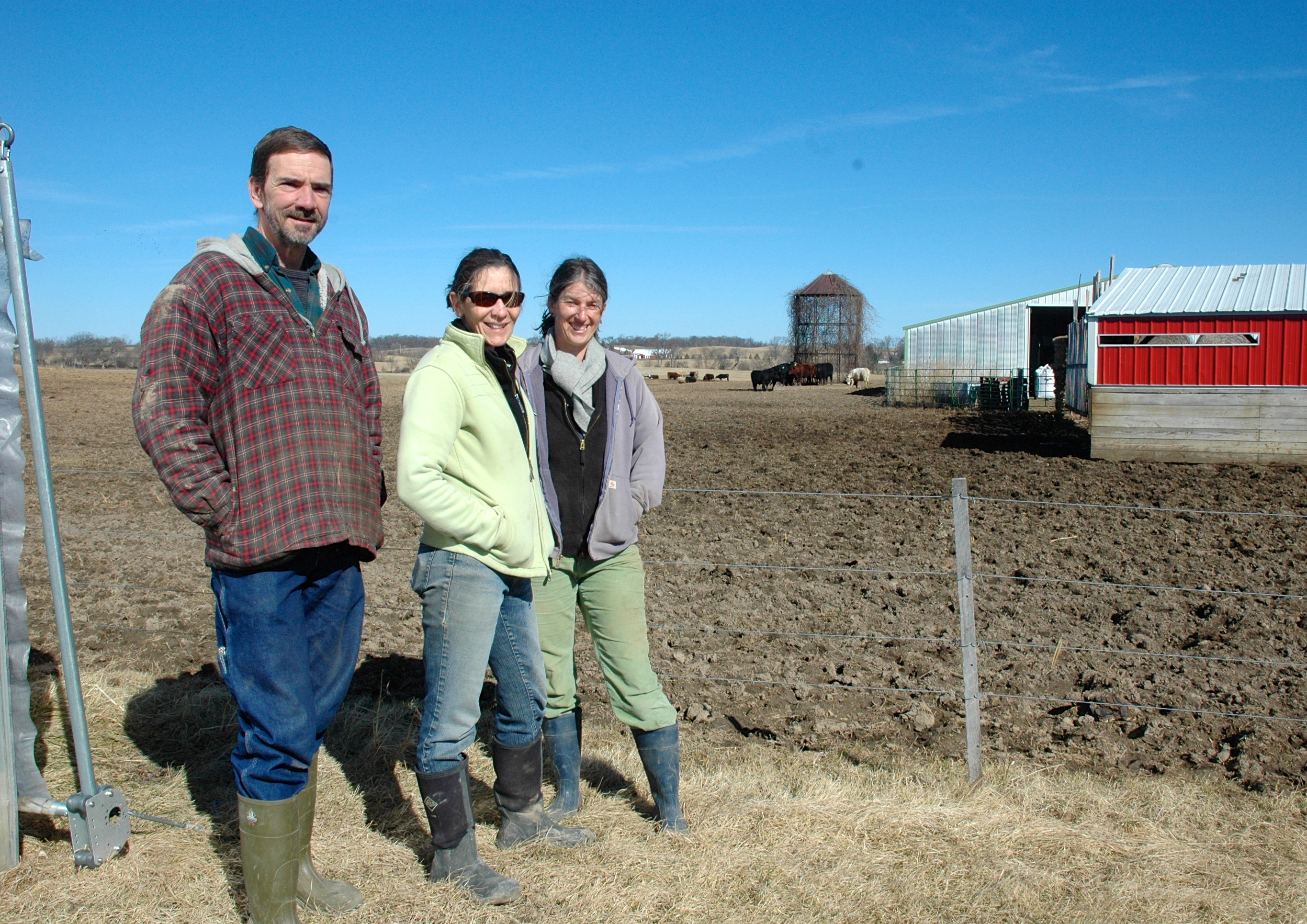 "Turtle Creek Gardens LLC is a Community Supported Agriculture (CSA) vegetable operation with a membership of about 150 families. The farm consists of seventeen acres of USDA/MOSA Certified Organic vegetable production. The farm is nestled in the Turtle Creek Watershed, just north of Delavan, in southeastern Wisconsin. We are proud to grow high quality, nutritionally dense, seasonal vegetables using sustainable farming practices that care for the soil, groundwater, and adjacent natural areas. We use no synthetic fertilizers, pesticides, or herbicides on our farm."
---
West Star Organics | Pleasant Springs, WI
What to expect in season: Certified organic plants including Herbs, Tomatoes, Peppers, Vegetables, Fruits and Flowers plus potting mix (April to June)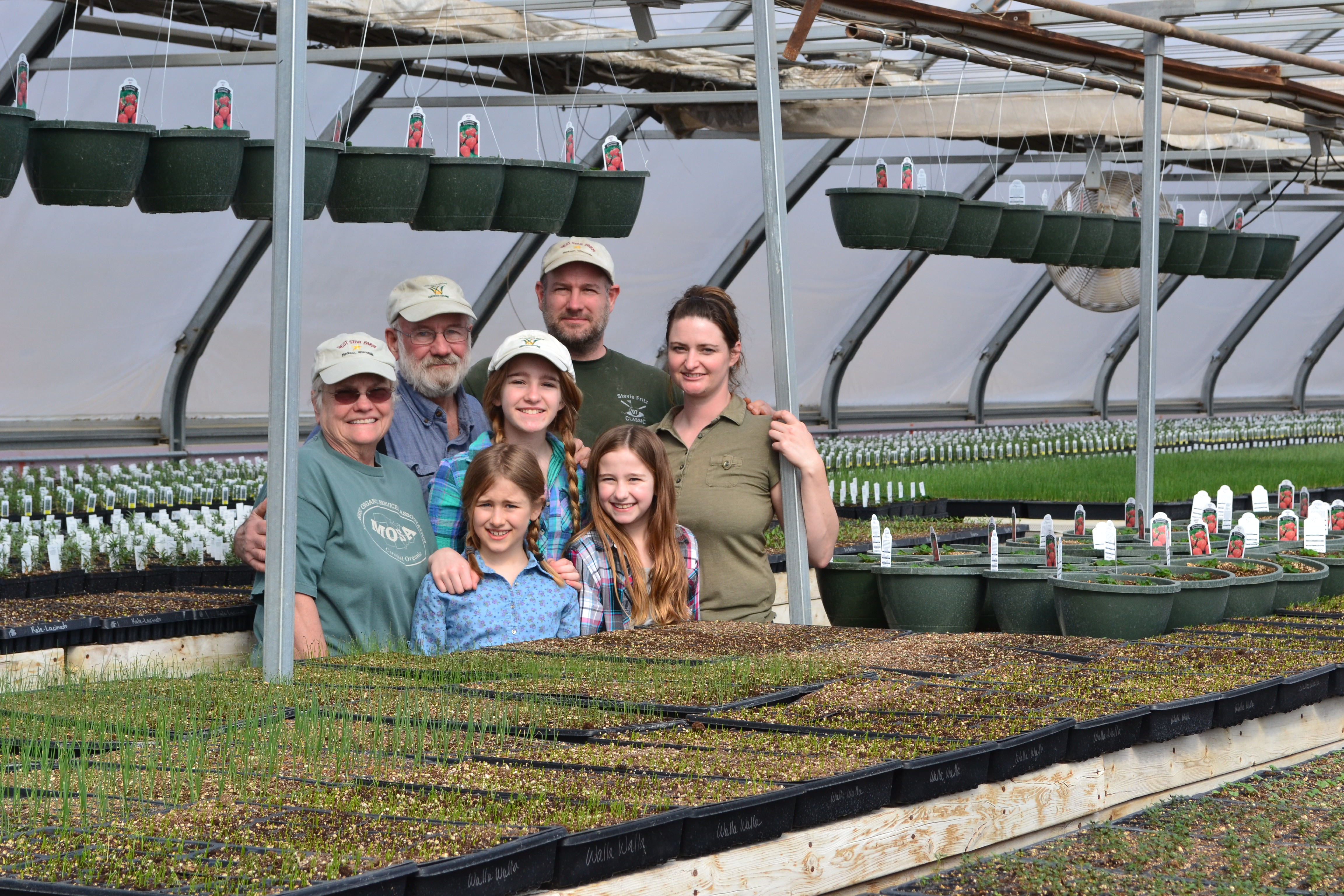 "West Star Farm has been growing organic transplants for over 20 years. We have grown transplants for our own fields, other farmers fields, wholesale/retail, and research programs for UW-Madison. In 2012, West Star Organics was born out of West Star Farm and the sole focus of our business transitioned to our greenhouse/nursery operations. We expanded our greenhouse capacity, created a Garden Center Market on the farm, and focused our efforts on making our certified organic plants the best, most successful plants available."
---
Wetherby Cranberry Co. | Warrens, WI
What to expect in season: Cranberries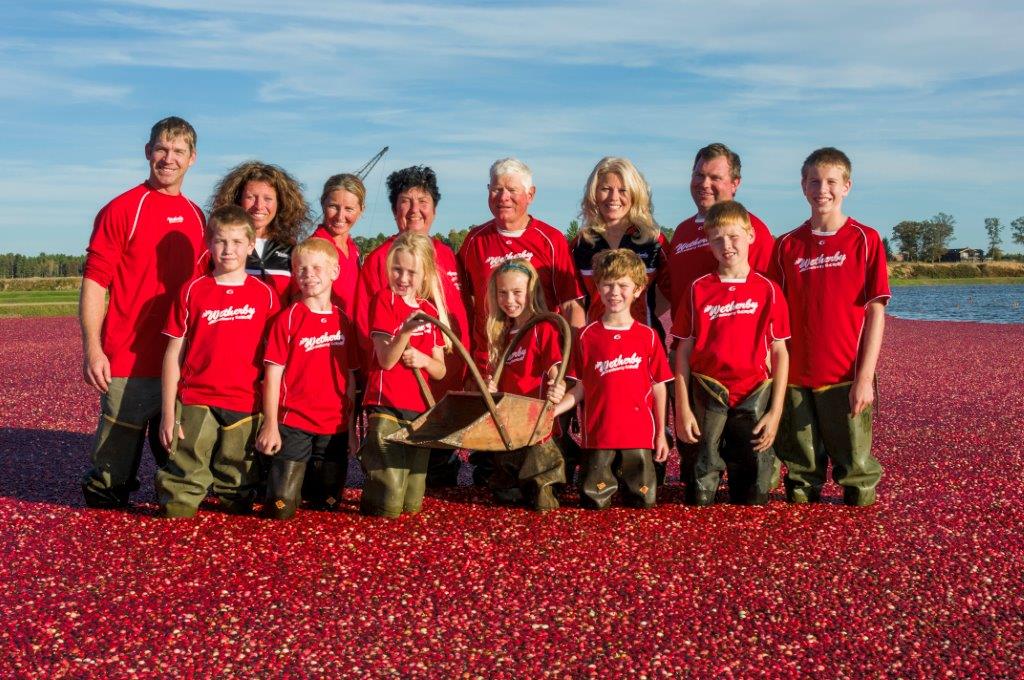 "Wetherby was founded in 1903 and began packing fresh cranberries in 1905. Since then, fresh fruit has been the foundation. The state of Wisconsin is responsible for 60% of the worlds' production of cranberries! And because of this proud fact, it is the Van Wychen's passion and mission to educate the public about the cranberry year round."
---
Wood Orchard | Egg Harbor, WI
What to expect in season: Apples, Cider, and Berries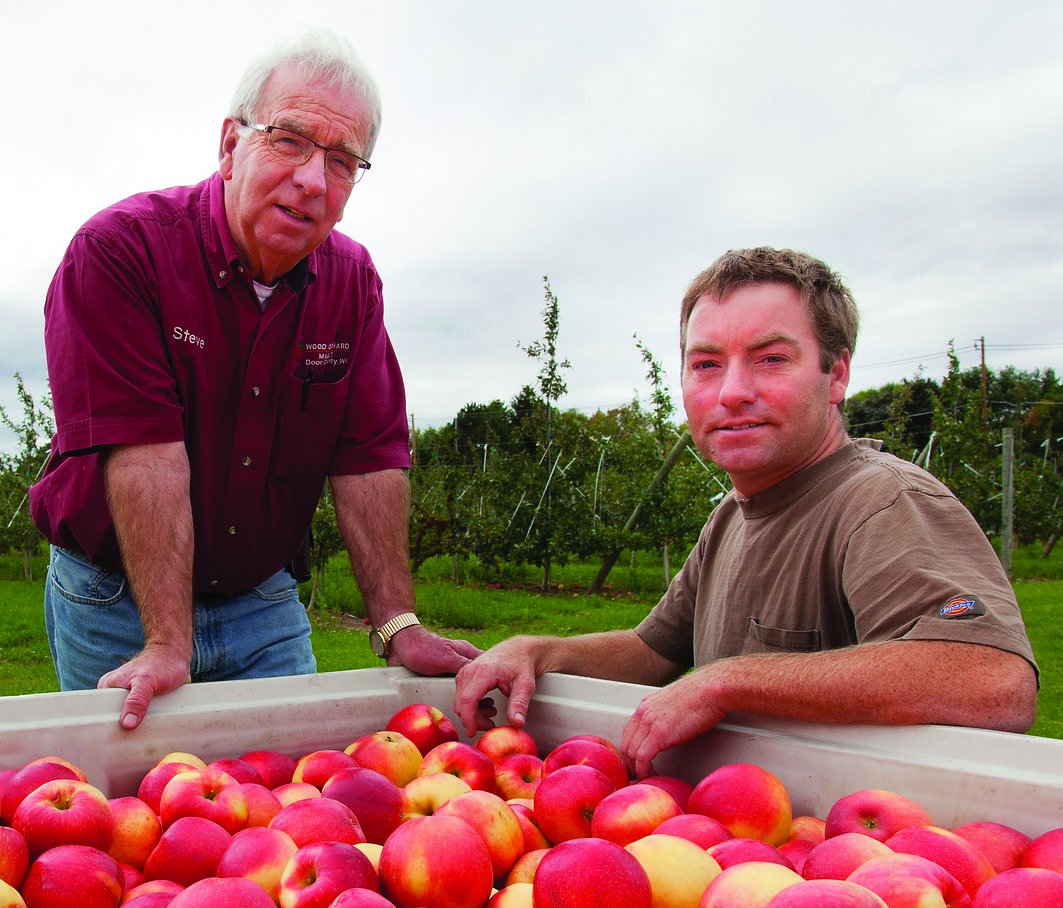 "Wood Orchard and Wood Orchard Market is a family owned fruit farm in beautiful Door County, Wisconsin. Jim and Barbara Wood established the orchard in 1955 after moving their young family to cool Door County from hot and humid St. Louis, Missouri. Now Jim's son, Steve, and grandson, Jeff, work together to grow about 200 acres of strawberries, raspberries, cherries and apples in Door County on the Door Peninsula in Northeast Wisconsin."