Local Vendor Week Sale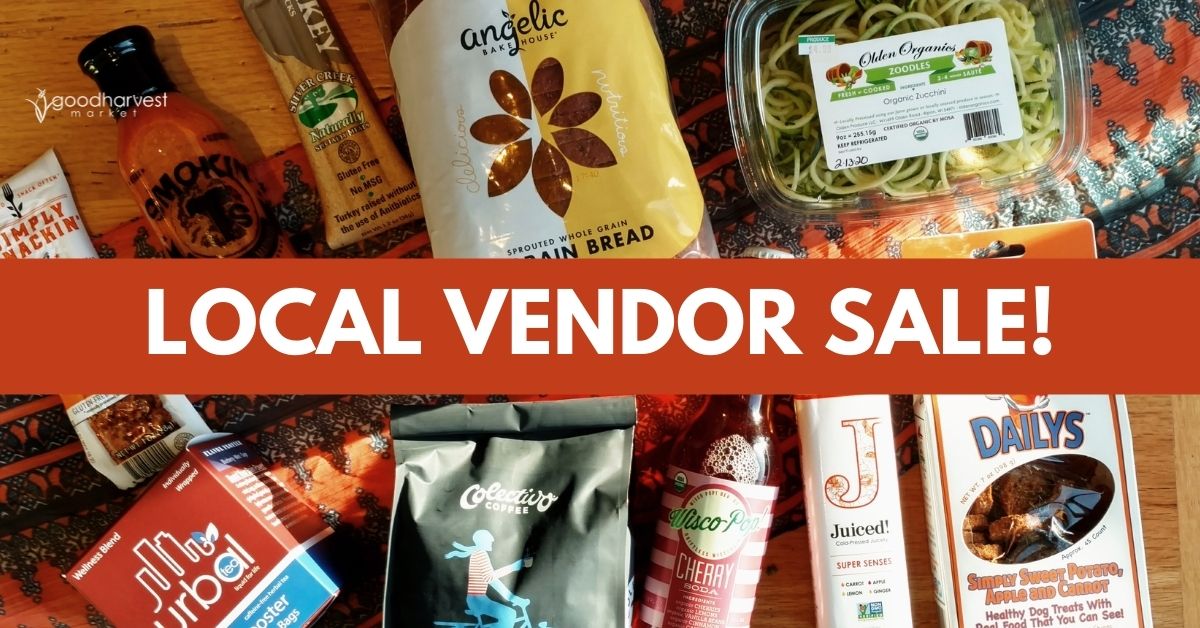 Join us as we celebrate our Wisconsin Local Vendors during our week-long sales event, July 5th-July 11th.
Enjoy 10% OFF over 1000 items representing more than 100 Wisconsin Local vendors.
What a great opportunity to try new products and save on your current favorites.
Some of our featured Wisconsin Local Vendors include: Silver Creek/Simply Snacking, Naked Baker, Angelic Bakery, Nesalla Kombucha, Wisco Pop/Sparkle, Rishi Tea, Rebel Green, Collectivo/Cafe Fair/Just Coffee/Anodyne, East Troy Honey, Concord Farms Honey, Go Macro Bars, Gittos, Fireworks Popcorn, Sams Yams Dog Treats, Clover Meadows Milk, Red Barn Farms Cheese, Indulgence Chocolatiers, Smokin' T's, Bushel and Pecks, Juiced!, Urbal Tea, Midwest Juicery, and more!