The Vine Club


Welcome to The Vine Club!
Each month our wine experts will be hand curating up to 8 new wines, both reds and whites, based on a different theme. Vine Club members able to make a one-time purchase of as many of these wines as they would like for 20% off of the retail price.
Membership is simple - $25 for a 12-month membership with no minimum or maximum purchases required. You can sign-up at any time. (The 12-month membership starts on the day you sign-up).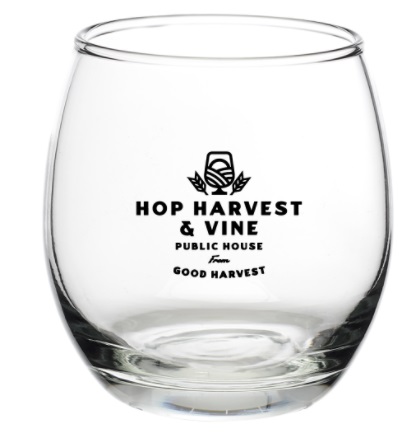 When you join the Vine Club you will receive 2 FREE Hop Harvest & Vine logoed wine glasses as well as other amazing benefits.
Vine Club Member Benefits include:
2 FREE Hop Harvest & Vine wine glasses.

Up to 8 new wines* each month to choose from at a 20% discount from retail pricing (*note: these wines do not qualify for ECO Rewards points).

10% Discount on wine-themed dinners.

5% Discount on all wine purchases.

10% Discount on Hop Harvest & Vine dining every Monday.

Wine tasting events (when able!)

No cork fee Monday thru Thursday for dine-in members – grab a bottle from our wine inventory, pay just retail pricing (less your 5% discount) and we'll waive our $4.99 corking fee.

Monthly Vine Club Newsletter featuring details on the wines of the month, pairings, recipes and more!
Placing Your Order
To order your wines, complete the order form located at the bottom of the page (after the wine selection descriptions). Select which wines you'd like and the quantity and click on the submit button.
Orders are due by the 18th of each month, with your wines available by the first of each month (we will email you when ready to be picked up).
You will receive a call back within 2 business days to confirm your selections and get your credit card information.
If you do have any questions regarding the Vine Club, please contact Christine at 262-544-9380 ext. 18.
Our July Vine Club order window has closed. Our August wines will be available to order July 1-July 18.
If you are not a Vine Club member and are interested in joining our Vine Club, please use the form below.